SKI.BG > СКИ в България - http://www.ski.bg
. световни ски новини : Cross-Country FIS Continental Cup season opens in the Southern Hemisphere - 02 Август 2012 - 23:12

CROSS-COUNTRY SKI. Whilst all eyes are on London and the XXX. Summer Olympic Games, the racing season in the Southern Hemisphere is underway. The FIS Cross-Country Continental Cup launched its competition season on 28th-29th July 2011 at Perisher Valley in New South Wales (AUS). Snow conditions have been very good in Australia since mid-June, with a number of club races and state championships already held at Falls Creek and Perisher Valley.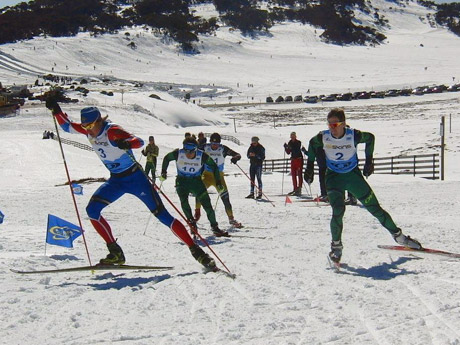 Australia / New Zealand Cup 2012, Photo: Finn Marsland, www.ausxc.com
The 2011 ladies Australia-New Zealand Cup winner Esther Bottomley made a strong start toward defending her title, winning both the free technique sprint on July 28th and the 5km classic on July 29th. The runner-up on both days was Australian junior champion Lucy Glanville, with another junior Anna Trnka taking the third place in the sprint and Aimee Watson rounding out the podium in the 5km.
In the men's series the competition was much tighter, and after the opening two races the series has a three-way tie between 2011 ANC winner Callum Watson, 2011 Australian Biathlon champion Alex Almoukov, and rising star Phillip Bellingham. All three skiers are sitting on 160 points in the series.
The next races in the ANC take place at Snow Farm in New Zealand from August 9th-12th, where a number of Russian and Japanese athletes will provide tough competition. The series then swings back to Australia for the final three events at Falls Creek, concluding with the 42km Kangaroo Hoppet.
A strong field is expected for the final races at Falls Creek, including Russian World Cup stars Alexander Legkov and Ilia Chernousov, and several athletes from Switzerland and Sweden.
Contributed by Finn Marsland
FIS news
02/08/2012
[xt] ski