SKI.BG > SKI in Bulgaria - http://www.ski.bg
. world ski news : The 47th International Ski Congress Antalya 2010 underway - 01 June 2010 - 21:07

FIS. The 47th International Ski Congress kicked-off Monday night in Antalya (TUR) with the official welcome reception and Turkish evening at the Sheraton Antalya Voyager hosted by the Turkish Ski Federation.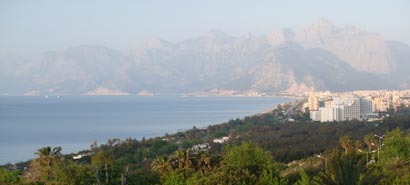 More than 1'000 Congress participants arrived safely in Turkey for the second FIS Congress staged there. The members will participate in the several dozens of official meetings of the FIS Council, Technical Committees and Working Groups along with countless unofficial gatherings that traditionally take place during the Congress Week - all with the focus on developing skiing around the world.
The FIS Council has been meeting since Monday, considering various proposals submitted by the Technical Committees after their meetings earlier in the week. One of most important items on the Council's Agenda includes the confirmation of the FIS World Cup schedules for the 2010/2011 season.
Make sure to check back frequently on the FIS website about news and developments in Antalya!
FIS news
01/06/2010
[xt] ski