One of the newest Bulgarian winter resorts, Bansko provides an interesting combination between the virgin nature of Pirin Mountain and the atmosphere of the ancient Bulgarian town.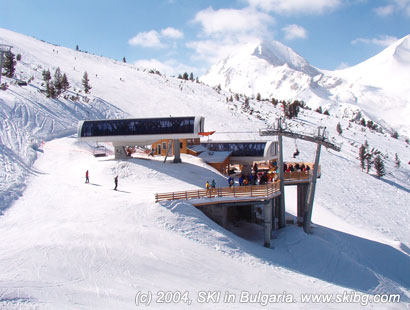 The town of Bansko is situated in Southwestern Bulgaria (160 km south of Sofia), at the foothills of one of the most beautiful Bulgarian mountains - Pirin, which is a national preserve, included in the 'world natural heritage' list. Ski resort of national significance, much visited also in summer as a starting point for excursions in the mountain.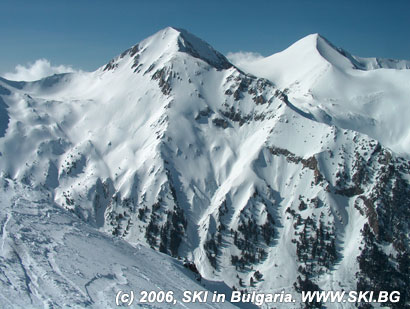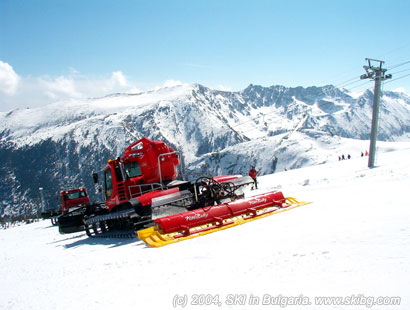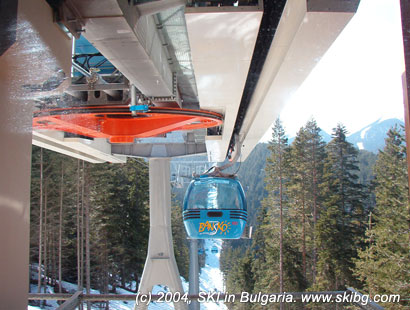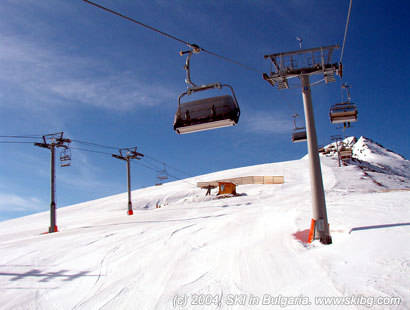 Surrounded by the Pirin, Rila and Rhodopi mountains, Bansko is a climatic mountain resort with a short hot summer and long mild winter. The average temperature during January, the coldest month, is - 1.9°C. Snow falls are abundant, providing a constant winter snow cover up to 2 m thick. The skiing season along the Pirin slopes starts in the middle of December and ends in mid-April.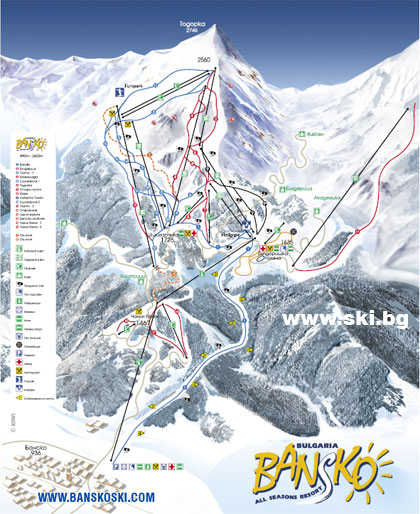 Webcam - ski zone "Bansko" here, here, here and here.
SKI FACTS:
.TOTAL SKI RUNS - 65 km
.LONGEST SKI RUN - 16 km
.OFF-PISTE SKIING - Great
.SLOPES EXPOSURE - North
.HIGHEST SKI POINT - 2560 m
.LOWEST SKI POINT - 990 m
.MAX. VERTICAL DROP - 1570 m
.HEIGHT OF RESORT - 936 m
.DRAGS - 6, CHAIRLIFTS - 7, GONDOLAS - 1
.NAMES OF SKI RUNS - Todorka, Balkaniada, Shiligarnika, Platoto, Tzurna Mogila, Chalin Valog, Bunderitca
.ARTIFICIAL SNOW - Yes
.NIGHT SKI - Yes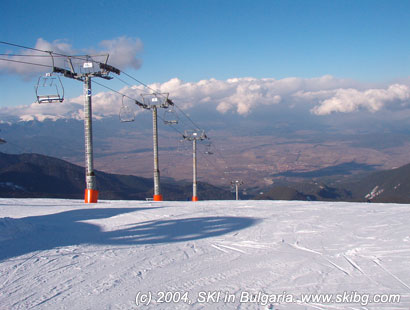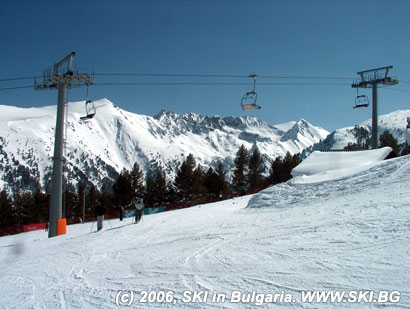 For more information about ski zone "BANSKO", look at WWW.BANSKOSKI.COM !