BEST OF MOUNTAINS. The Flachau, Wagrain and St. Johann-Alpendorf mountain railways take you uphill to the adventures in summer. These three holiday destinations in Salzburger Land are the ideal starting point for a diverse holiday in the summer months. Pure nature and attractive programmes for your summer experiences of the special kind.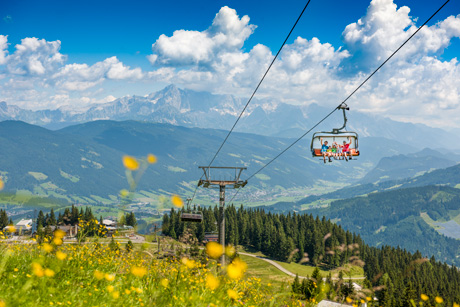 SUMMER-HIGHLIGHTS
IN THE SNOW SPACE SALZBURG
Enjoy a proper summer holiday in the Snow Space Salzburg – sunshine, beautiful nature and many activities in the heart of the Salzburger Land.
Our highlights at a glance:
    Ideally located at Austria's motorway network
    Extensive family programme including two large leisure and adventure parks
    Only a 50 minutes' drive away from the City of Salzburg
    Many huts and possibilities for a stop surrounded by a beautiful mountain world
    Summer operation of the Flachau, Wagrain and Alpendorf mountain railways
    A wide range of activities for a diverse summer holiday
    Top accommodations with first-class service – from exclusive wellness hotel to apartments with high-quality facilities
    Multifaceted bike park for adventures on your summer holiday
WAGRAINIS GRAFENBERG
The Grafenberg lift takes you comfortably uphill to 1700 metres above sea level where the adventure starts. Numerous adventure stations like a suspension bridge, the climbing arena or the swing forest promise plenty of fun and diversity for everyone. More details >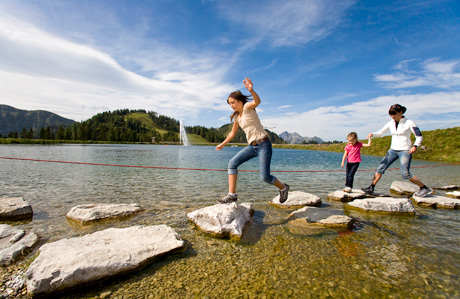 GEISTERBERG ST. JOHANN
The ghost mountain in St. Johann-Alpendorf is a leisure and adventure park for the entire family. Earth spirits, fiery spirits, water spirits and airy spirits await at over 40 activity and adventure stations in the 4 spirit worlds of the Alpine Realm of the Funny Ghosts. More details >
OPERATION FLACHAU
The beautiful Grießenkar hiking area in the Salzburger Land is the summer destination in Flachau. Surrounded by a wonderful mountain landscape, the Starjet 1 and 2 chairlifts take you comfortably uphill from June to September. The upper terminus is the ideal starting point for all kinds of hiking tours.
BIKEPARK WAGRAIN
The bike park in Wagrain provides a special kick for beginners and pros alike – the diverse downhill and freeride routes offer a cool mix of trails, jumps and tables. The bike park in the Snow Space Salzburg is open in summer on the days the "Flying Mozart" cable car is in operation. More details >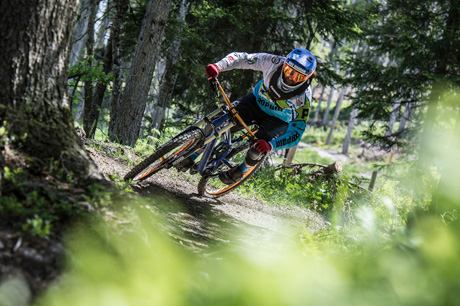 ACTIVITY HOLIDAYS DURING THE MOUNTAIN SUMMER
SNOW SPACE SALZBURG MAKES IT POSSIBLE
Apart from the cable car operation, the region around Flachau, Wagrain and St. Johann-Alpendorf also offers a diverse holiday programme during the summer months. Best of Mountains scores highly especially with its central location in the Salzburger Land. The summer operation of the mountain railways in the Snow Space Salzburg make your holiday even more diverse.
Summer activities in the Snow Space Salzburg:
    Hiking
    Cycling & mountain biking
    Climbing & high rope course
    Swimming
    Rafting & canyoning
    Archery
    etc.
You see, the mountain summer in Flachau, Wagrain and St. Johann-Alpendorf offers quite something. We are looking forward to your visit – see you soon in the Snow Space Salzburg!
Webcams at Snow Space Salzburg
Press Release
Snow Space Salzburg
Wed, May 16, 2018 7:48 pm