АЛПИЙСКИ СКИ СВЕТОВНА КУПА БАНСКО 2020. Ски курорт №1 на България Bansko Winter Resort ще бъде домакин на 24-и януари 2020 г. и на отмененото спускане за Световната купа при жените от Вал д'Изер. По програма на 25-и има още едно спускане, а на 26-и е супергигантския слалом.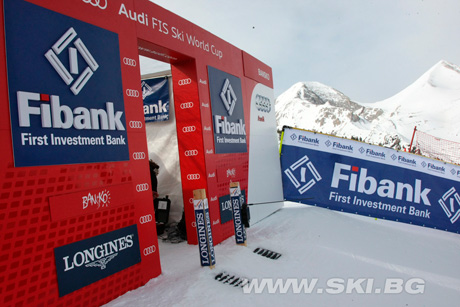 Starting gate of the Audi FIS Alpine Ski World Cup Bansko 2012 with Vihren Peak (2914m) in background - 3rd highest peak of the Balkan peninsula after Musala (2925m), Rila mountain and Mytikas (2917m), Mt.Olympus in Greece. Photo © SKI.BG
От организационния комитет на BanskoWorldCup обявиха, че за старта на 24-и януари трибуната ще бъде със свободен достът за всички гости на ски зоната.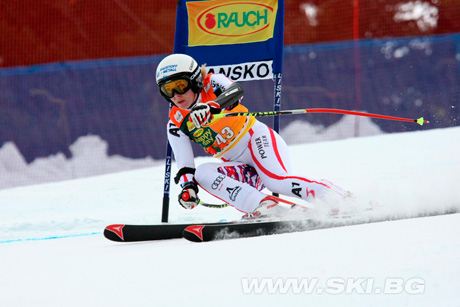 No.43 Nicole SCHMIDHOFER (AUT), 36th place at Women's Super G, Audi FIS Alpine Ski World Cup Bansko 2012, Bansko (BUL), February 26, 2012. Photo © SKI.BG
Световната купа по ски е най-голямото спортно събитие в България за 2020. Стартовете под Тодорка ще се излъчват от 25 телевизии в цял свят. За участие се очаква да пристигнат най-добрите състезателки в Световната купа. Билетите за състезанията вече са в продажба на касите на начална станция на кабинковия лифт в Банско, в магазин МАКСПОРТ в София на бул. България 81Г и онлайн на maxsport-bg.com
Пламен Вълков
пресаташе на БФСки