COVID-19. In the northern hemisphere, the Covid-19 pandemic ramped up right at the tail end of the ski & ride season, so many skiers and snowboarders had to cut their seasons short. Philipp Klein Herrero decided to take one more run - in his living room.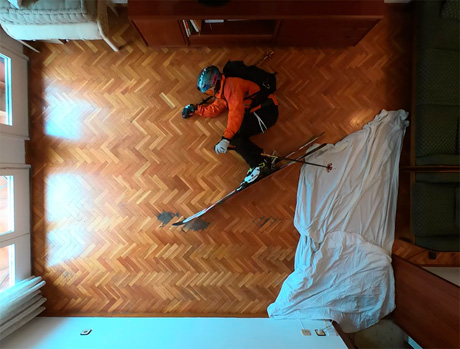 28-year-old engineer and economist Philipp Klein Herrero who explained: "Just before the current health situation locked us in, I was about to go Freeriding with my family. It was supposed to be the big adventure of the year, the one I had been eagerly awaiting for a year. Therefore, the lockdown had me thinking about skiing the whole time, so I started to think how I could ski without leaving my living room. I made this video to cheer up a little and spread positivity during these times."
The result is a cute stop motion hike to the top of a mountain followed by a ski down.

posted by Jason Kottke
kottke.org
Apr 05, 2020