ISPO OUTDOOR AWARD. Outstanding Outdoor is the seal of quality for the most outstanding products in the outdoor industry. It serves retailers, consumers and media representatives likewise as an effective orientation aid in the market. This year's round of applications for the product award has already been successfully launched and will be running until May 29, 2020. In line with the circumstances surrounding the coronavirus crisis, the evaluation and awarding will largely be carried out digitally. The winners will also receive a comprehensive year-round communication package.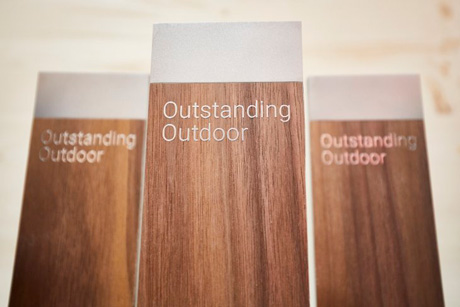 The Outstanding Outdoor seal of quality serves retailers, consumers and media representatives likewise as an effective orientation aid in the market. Photo credit: ISPO
    Outstanding Outdoor: The application period for the most important product award of the outdoor industry runs until May 29, 2020
    Preliminary decision and award ceremony via digital channels
    Winners receive an extensive high-reach communication package
In a summer without major industry events, it is even more relevant to manufacturers and brands to place their products in an effective manner via other channels - as with the Outstanding Outdoor product award. "We assume that particularly creative, innovative products are created during the crisis. With our label, we offer them the presence they deserve. To ensure many brands as possible have the opportunity to participate despite the current delay in production cycles, the selection process is now split in two stages for the first time," says Franziska Zindl, Head of Awards & Innovation at ISPO. "Thus, no physical samples are initially required for the application."
Adapted, two-stage evaluation process
In the first step, the international jury makes a pre-selection from all products on the basis of the digitally submitted information via online meeting. The panel of experts from various stakeholders in the industry follows the criteria of innovation/trend character, purpose & target group, material selection, effort & composition and design.
Only when a product is selected as a finalist in this step it is necessary to deliver the product sample for the second, final jury meeting. In addition to the criteria already reviewed, the products are then examined for their functionality and quality of workmanship and - linked to this - the price/performance ratio as well as weight and/or packing size are evaluated. Special attention is also paid here to the criterion of sustainability, in which the products can gain an additional point.
The award will be presented digitally again at the end of June. All award winners will receive a comprehensive communication package. This includes integration into the active ISPO press relations as well as a detailed product presentation on ispo.com, available all year round.
The application phase of Outstanding Outdoor has already started. Registration is possible until May 29, 2020. Detailed information and the online application are available online.
Press release
ISPO
05/12/2020