SKI RESORTS COVID-19. From the ashes of the coronavirus-wrecked ski season, the Sierra Nevada resort in Spain is planning to rise again with new state of the art equipment. Public company Cetursa Sierra Nevada has revealed it has placed a €1.8 million order for 100 new snow cannons, which will help ensure ideal skiing conditions even in marginal temperatures.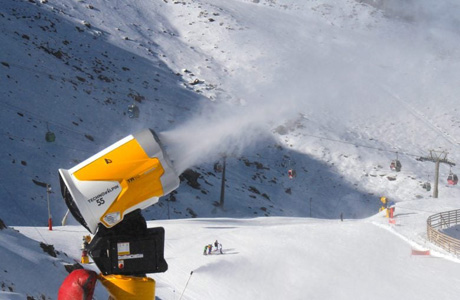 On top of this, the company has pledged to invest more of its own cash – without asking taxpayers to dip into their own pockets – to make sure the skiing sector in the Andalucian mountains recovers fully next season.
The new equipment will replace 43 aging cannons which date back nearly 20 years, while other older gear will be moved to higher slopes.
Italian company TechnoAlpin will supply 19 TR10 guns (15 fixed and four mobile) and 81 of the fixed TL6 series.
They will be used to reinforce the artificial snow system along the spine of the resort, from the main chairlift station (3,000 metres) to Pradollano (2,100 metres) and the beginners' area of Borreguiles.
Centursa says the system is much more energy efficient and low on water consumption.
The new additions will mean the resort will have more than 300 snow cannons, with 90% of them automatic.
Dilip Kuner
Olive Press News Spain
theolivepress.es
14 May 2020, 18:02