FIS. At its online meeting on Tuesday 22nd June, the FIS Council unanimously appointed Michel Vion as the new FIS Secretary General.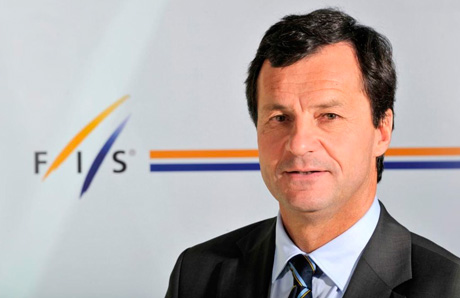 Vion comes to FIS after serving as the President of the French Ski Association since June 2010. Additionally, he been a member of the FIS Council since 2004. In order to fully focus on his role as FIS Secretary General, Vion will step down in his role as a FIS Council member with immediate effect. He additionally has stepped aside in his role as the President of the FIS French Ski Association.
"Michel brings the perfect combination of leadership skills and expertise of our sport to the role of FIS Secretary General," said FIS President Johan Eliasch. "FIS is truly fortunate to have an individual of his caliber to come on board and lead the daily operations as we take the next steps into the future of FIS."
Before joining the French Ski Association Board in 2002, Vion worked as Alpine Director at the French Ski Association from 1992-1999 and as General Sports Director for another two years (from 1999 to 2001). In 2001, he moved to the industry to serve as Competition Director at Ski Dynastar. From 2005-2009, he was Director of Racing at the Rossignol Group that includes brands such as Rossignol, Dynastar, Lange, Look and Kerma.
"I am very honoured and humbled that the FIS Council had the confidence to appoint me as the new FIS Secretary General." Said Vion. "It is a very exciting time to take over this role as our president has many innovative, cutting-edge plans to ensure FIS will have a bright future."
A former world-class ski racer, Vion became World Champion in combined at the FIS Alpine World Ski Championships in Schladming (AUT) in 1982. He also collected three World Cup podiums in his career, including a victory in Wengen (SUI) in 1985 and was a seven-time French champion.
FIS news
22 Jun 2021