WORLD SNOW DAY. This Sunday, January 16, 2022, the world celebrated the 11th World Snow Day! This year the WORLD SNOW DAY SOFIA 2022 by SKI.BG feast in Sofia, organized by WWW.SKI.BG and WWW.BACKCOUNTRY.BG together with Alexander Logistics Sports Base, was held in the nearby Vitosha Mountain due to the lack of snow in the city and was really wonderful!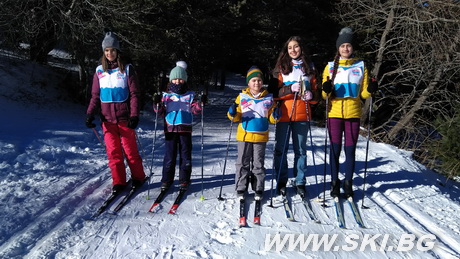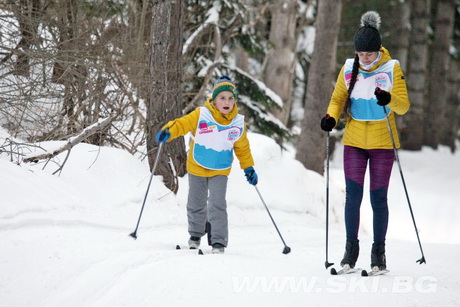 Again, there were free ski-hiking and cross-country skiing lessons, as well as various other snow fun and outdoor games in the mountains, amidst pure white snow. There was also an open cross-country skiing training, attractive demonstrations, sledding and much more...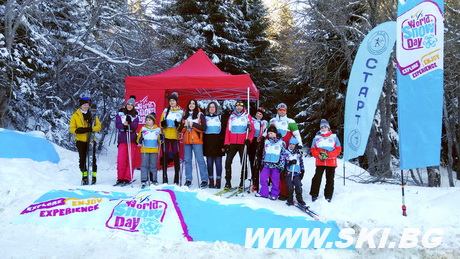 The perfect sunny and calm weather throughout the Sunday on the "Salzitsa" ski track near the sports base of Alexander Logistics Ski Club on Vitosha mountain contributed to even greater happiness for all participants, especially for children.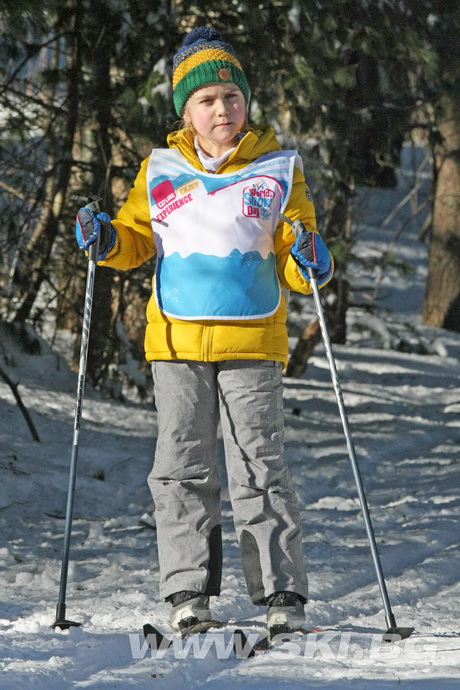 We are extremely happy that the interest not only in the annual snow festival, but also in cross-country skiing in general is growing significantly every year! It is remarkable that this time on the ski track came significantly more than ever before children and adults wanting to literally get on the cross-country skis for the first time and each of them then confirmed that he will return again! And people were not on the ski track only during the officially announced 3-hour program for World Snow Day. From early in the morning and literally until dark in the evening on the festive Sunday hundreds of people came to practice skiing and cross-country skiing on the Salzitsa ski track. All this confirms the need to pay more attention to this sport not only by the media and professional clubs, but also by winter resorts and state and local institutions, as a result of which to create in the future even more appropriate conditions and opportunities for practice ski-hiking and cross-country skiing in different places throughout Bulgaria.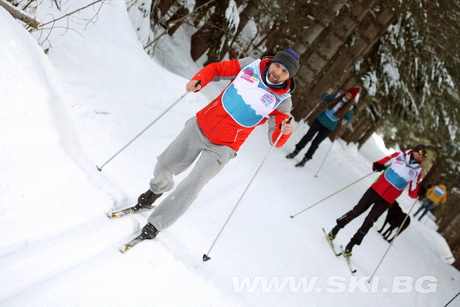 For the eleventh year in a row, the city of Sofia took part in the celebration of WORLD SNOW DAY as one of this year's 148 officially registered by the International Ski Federation (FIS) events held in 42 countries around the world in honor of the holiday. This year again the Bulgarian professional media for skiing, winter and outdoor sports, lifestyle and industry WWW.SKI.BG and WWW.BACKCOUNTRY.BG organized the celebration of the WORLD SNOW DAY in the nearby Vitosha mountain.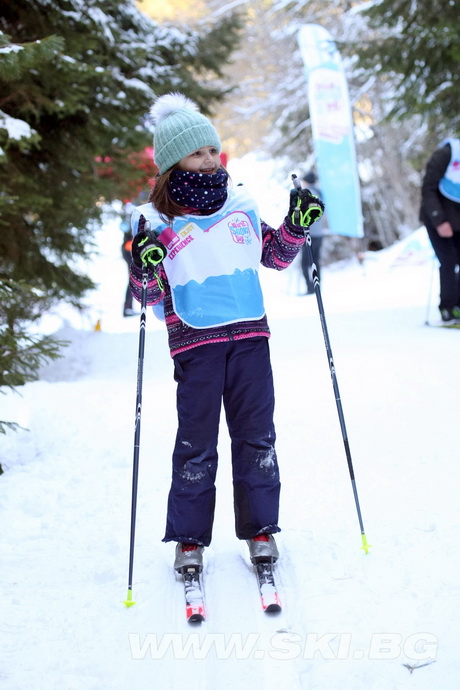 The emphasis once again was on cross-country skiing - a wonderful winter sport that is extremely useful for body and soul and in which we have had significant successes and achievements in the past, but in recent years in Bulgaria seems to remain in the background and not obtain a sufficient interest, especially among children. This sport does not require large investments in equipment and money for lift passes and is extremely pleasant and easy to practice almost anywhere where there is snow cover, even in completely urban conditions.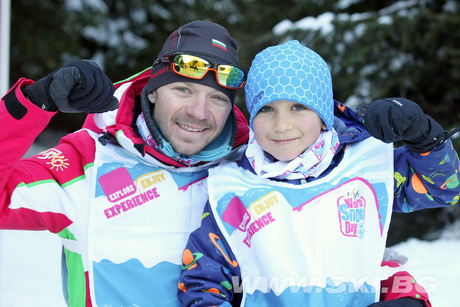 For another year among the official guests and the master mind of the cross-country skiing on World Snow Day 2022 was the multiple Balkan and national champion in cross-country skiing Vesselin Tsinzov, who worthily represented Bulgaria at the Winter Olympics in 2010, 2014 and 2018. He shared his invaluable experience with all those who came and want to learn more about cross-country skiing and helped them to try how to practice a cross-country skiing, for which we are infinitely grateful!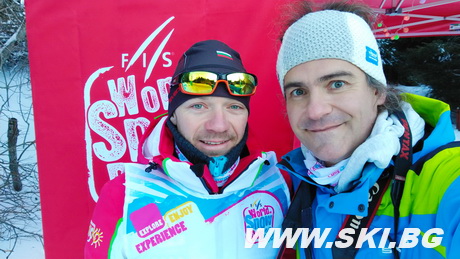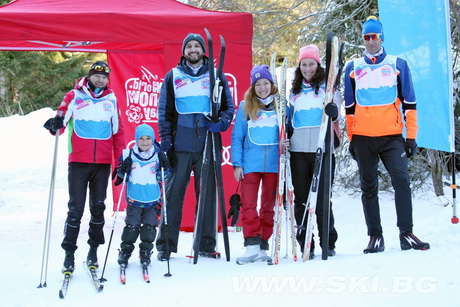 We also personally thank Ivo Petkov, who devotedly helped with valuable advices for the first steps of many novice participants in the World Snow Day 2022 on the Salzitsa ski track.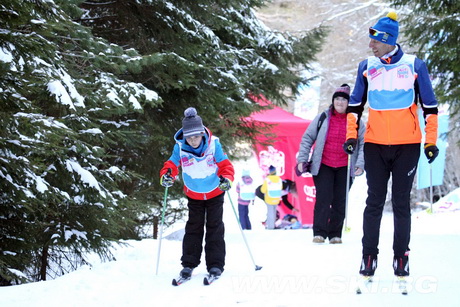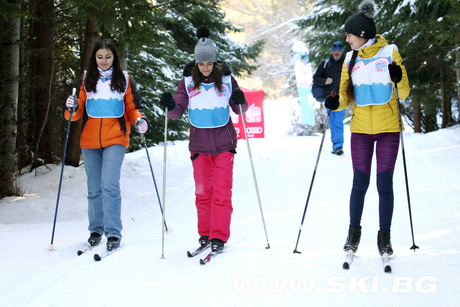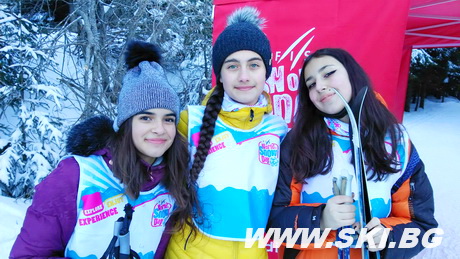 Organizers of the WORLD SNOW DAY SOFIA 2022 are the Bulgarian professional media for skiing, winter and outdoor sports, lifestyle and industry WWW.SKI.BG and WWW.BACKCOUNTRY.BG together with Vitosha Sports Center "Alexander Logistics" and with the support of Marathon Association, SIVEN, Bryzos, JBL and Board Shop.
An extended report, video and many more photos from the World Snow Day 2022 coming soon on www.ski.bg!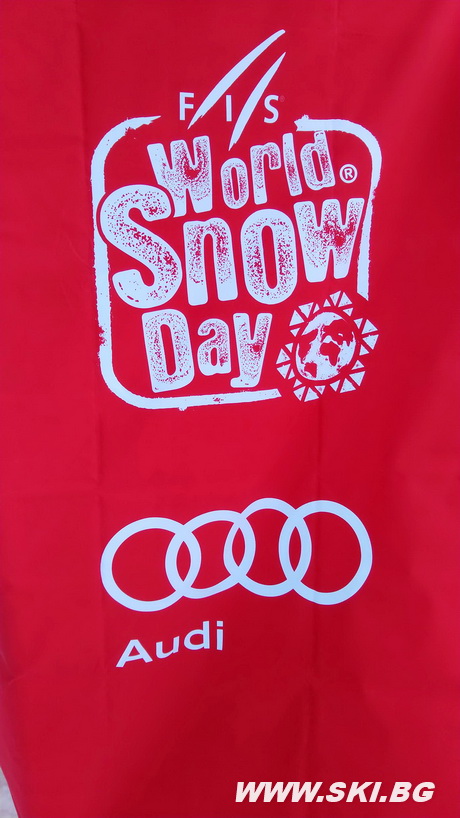 Световен ден на снега СОФИЯ 2022 / World Snow Day SOFIA 2022 World Snow Day #worldsnowday #wsd2022 #wsd2022sofia #worldsnowdaysofia