FREERIDE WORLD TOUR. It was a historic day for the sport of Freeride, as stop # 1 of Freeride World Tour 2022 ran to successful completion today in Baqueira Beret, Spain. With spectacular conditions, an electric local crowd in attendance, and mind-blowing performances, the event marked the first-ever FWT event in Spain.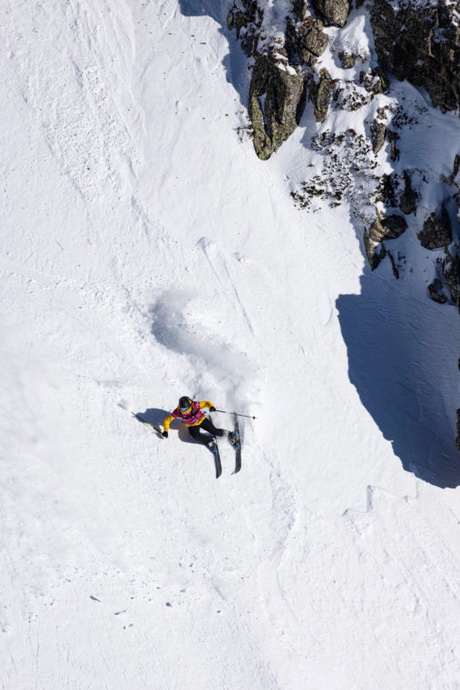 With a deep regional snowpack, but challenging weather conditions during the week preceding the event, organizers and athletes were nonetheless able to find beautiful snow on Baqueira Beret's Baciver venue.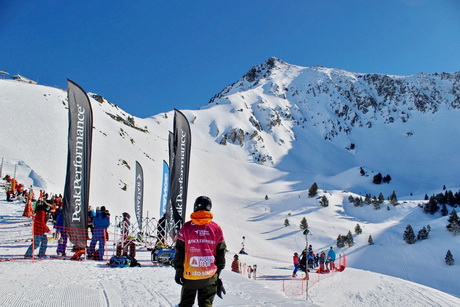 SNOWBOARD WOMEN
Starting the day was the Women's Snowboard category. Tour veteran Erika Vikander (USA) achieved a blazing start to her season, with smooth riding and a sequence of stylish air that allowed her to take the win — her first event victory in her career. Coming in 2nd was Spanish rider Núria Castán Barón (ESP), who was followed in 3rd by Tiphanie Perrotin (FRA).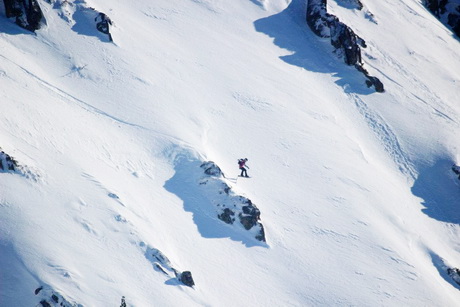 "I'm thrilled to get my first win ever! My approach was to keep it playful and fun, and show what I love most about snowboarding. I'm also proud of all the girls — any one of us could have won today "
Overall Ranking in Snow Women category:
Erika Vikander (USA)
Núria Castán Barón (ESP)
Tiphanie Perrotin (FRA)
Manuel Mandl (AUT)
Katie Anderson (CAN)
Claire McGregor (NZL)
SNOWBOARD MEN
Men's Snowboard followed, with Michael Mawn (USA) taking the top spot with multiple tricks spread out across a creative, powerful line. Despite losing his spot on the World Tour in '21, he was able to regain qualification through the Freeride World Qualifier the very same season, with his win today clearly demonstrating his rightful place amongst the world's best. Camille Armand (FRA) and Cody Bramwell (UK) rounded out the Men's Snowboard podium.
"I'm so grateful for this result, and also for the chance to ride with these amazing athletes. It might be an individual sport, but it was a huge team effort that allowed me to be here. My line went just as I wanted it to; it felt amazing. "
Overall Ranking in Snow Men category:
Michael Mawn (USA)
Camille Armand (FRA)
Cody Bramwell (UK)
Ludovic Guillot-Diat (FRA)
Victor de le Rue (FRA)
Mathieu Martineau (CAN)
Manuel Diaz (CHI)
Blake Moller (USA)
Pau Riba Arjona (ESP)
SKI WOMEN
In Women's Ski, Olivia McNeill (CAN) made a stunning comeback to the FWT after suffering an injury in 2021. The young Canadian seamlessly connected two massive airs, showing clean, aggressive technique to convincingly take the victory in her category. In 2nd was Hedvig Wessel (NOR), followed in 3rd by Zuzanna Witych (POL).
"I worked really hard to get back here after my injury, which made it feel extra-special to land a clean run. My goals are just to requalify and ski runs that I'm proud of, so winning today definitely exceeded my expectations. I'm especially excited for Kicking Horse, conditions in Canada have been amazing so far this season. "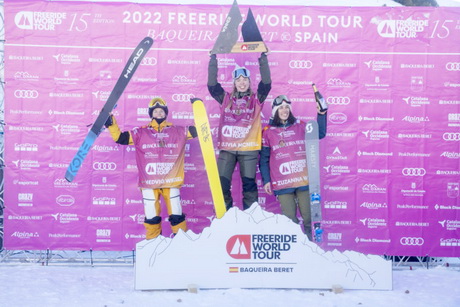 Overall Ranking in Ski Women category:
Olivia McNeil (CAN)
Hedvig Wessel (NOR)
Zuzanna Witych (POL)
Juliette Willmann (FRA)
Tracy Chubb (USA)
Sybille Blanjean (FRA)
Lily Bradley (USA)
Lexi duPont (USA)
Elisabeth Gerritzen (SUI)
Jessica Hotter (NZL)
Jacqueline Pollard (USA)
SKI MEN
Absolutely stealing the show was 19 year-old Max Palm (SWE), who won Men's Ski with the first-ever successful double backflip in FWT history. He followed this stunning maneuver with more freestyle elements, all backed by rock-solid, energetic skiing from top to bottom. Palm was closely followed in second place by local rookie, Abel Moga (ESP) and Craig Murray (NZL), who, despite incredible runs of their own could not match the young Swede's historic performance. Immediately following the results, Palm (who competed in Spain as a single-event Wildcard) received notification that he was invited to compete on the entire season of the Tour.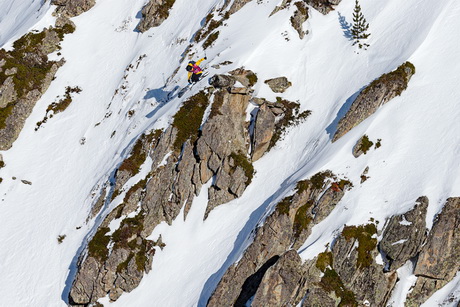 "Coming here as an event Wildcard really took the pressure off, and it let me focus on making a run that would make me happy and proud. I already lived my biggest dream this morning by just getting the chance to start in an FWT competition. To win the event is beyond what I ever imagined was possible. "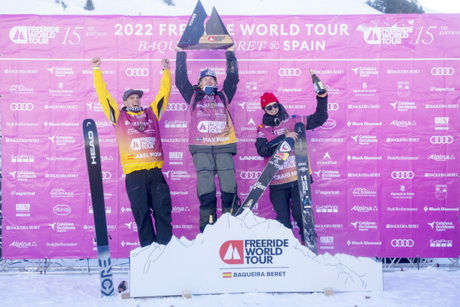 Overall Ranking in Ski Men category:
Max Palm (SWE)
Abel Moga (ESP)
Craig Murray (NZL)
Carl Regnér Eriksson (SWE)
Maxime Chabloz (SUI)
Wadeck Gorak (FRA)
Kristofer Turdell (SWE)
Andrew Pollard (USA)
Jack Nichols (USA)
Blake Marshall (NZL)
Valentin Rainer (AUT)
Isaac Freeland (USA)
Maël Olivier (FRA)
Léo Slemett (FRA)
Cooper Bathgate (CAN)
Ross Tester (USA)
Reine Barkered (SWE)
James Hampton (NZL)
Kevin Nichols (USA)
Grifen Moller (USA)
Aymar Navarro (ESP)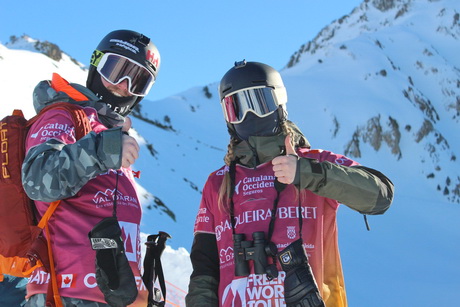 With the first event in the books and the initial world ranking established, athletes will have a short time to rest and prepare, before the tour heads to Ordino Arcalís, Andorra (30 Jan - 5 Feb) for stop #2 of the 2022 tour. Stay tuned for the continuation of FWT 2022, and be sure you don't miss a second of the action.
FWT