FREERIDE. January 30, 2022, Andora. Freeride World Tour 2022 continued the blazing pace set by last week's event in Baqueira Beret, with stop #2 in Ordino Arcalís, Andorra. The competition ended with new riders standing atop all four podiums, which means the race for the world title remains wide open.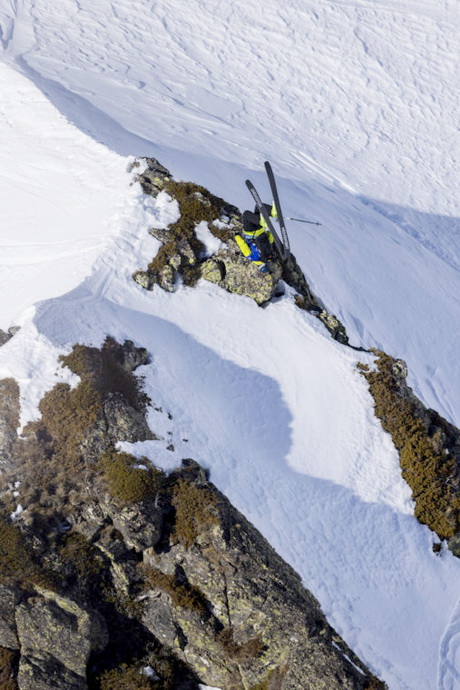 Sunday's event took place on a never-before-used venue, Pic De Les Planes, showcasing the extensive terrain available around Ordino Arcalís. Despite warm and dry conditions across much of Europe, a solid snowpack and sunny weather allowed for successful back-to-back events in the Pyrenees, with gorgeous sunny days and spring-like conditions.
Ski Men
Starting the day was Ski Men, and the category saw a mix of explosive performances as well as uncharacteristic falls from tour legends. FWT rookie Maxime Chabloz (SUI) took the victory with a run featuring fast skiing, a massive gap jump, a huge
backflip and yet another big 360. Rounding out the podium were two American skiers, Ross Tester (USA) and Andrew Pollard (USA).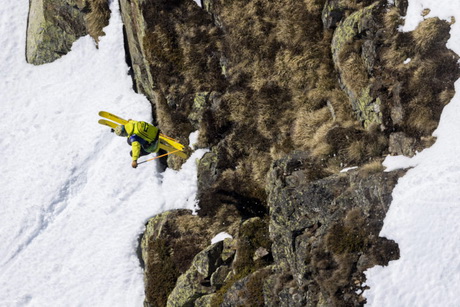 "I chose a creative line where not many others had gone, and my backflip was bigger than I planned, but it still worked out perfectly. I am very happy with my first
victory on the Freeride World Tour—I'm going to give it my all in Canada and hopefully win another one!" – Maxime Chabloz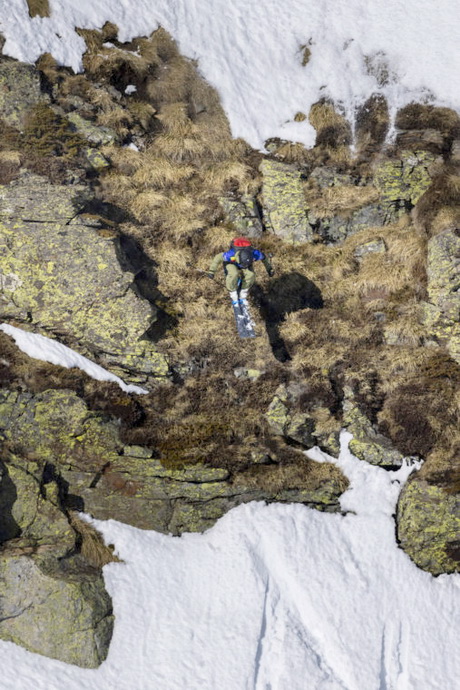 Andorra local Joan Aracil took a heavy spill during his run today. Thankfully, the young buck is reportedly in the hospital and recovering smoothly.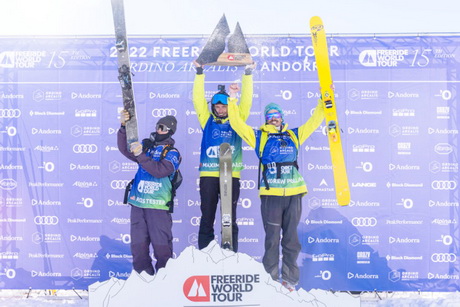 RESULTS
1. Maxime Chabloz (SUI)
2. Ross Tester (USA)
3. Andrew Pollard (USA)
4. Aymar Navarro (ESP)
5. Léo Slemett (FRA)
6. James Hampton (NZL)
7. Carl Regnér Eriksson (SWE)
8. Jack Nichols (USA)
9. Valentin Rainer (AUT)
10. Blake Marshall (NZL)
11. Isaac Freeland (USA)
12. Grifen Moller (USA)
13. Abel Moga (ESP)
14. Kristofer Turdell (SWE)
15. Kevin Nichols (USA)
16. Wadeck Gorak (FRA)
17. Reine Barkered (SWE)
18. Cooper Bathgate (CAN)
19. Maël Olivier (FRA)
20. Craig Murray (NZL)
21. Max Palm (SWE)
22. Joan Aracil (AND)

Ski Women
Ski Women followed in a similarly dramatic mix of crashes and triumphs. Making her triumphant return to the top of the podium was Jess Hotter (NZL). Hotter linked several large airs with flawless skiing to take the event win. Coming back from a tough crash in Spain last week, 2021 World Champion Elisabeth Gerritzen (SUI) placed 2nd, while 3rd place went to tour rookie Lily Bradley (USA).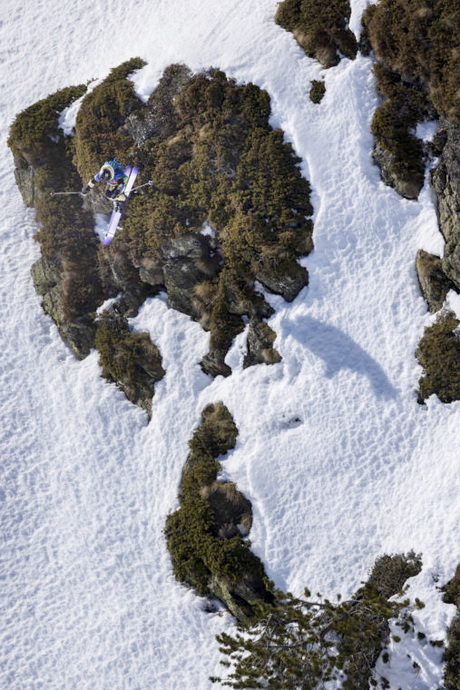 "Today was all about adjusting my line to the changing conditions, and I'm so happy with how it worked out! My goal this year is just to have fun, and I'm really excited for Kicking Horse, I love it there." — Jessica Hotter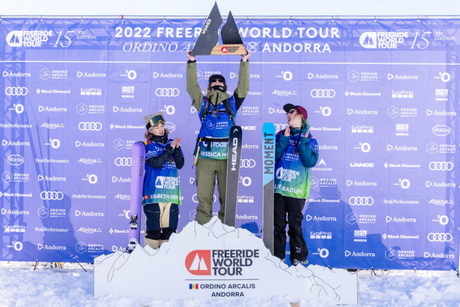 RESULTS
1. Jessica Hotter (USA)
2. Elisabeth Gerritzen (SUI)
3. Lily Bradley (USA)
4. Hedvig Wessel (NOR)
5. Sybille Blanjean (SUI)
6. Lexi Dupont (USA)
7. Zuzanna Witych (POL)
8. Olivia McNeill (CAN)
9. Tracy Chubb (USA)
10. Juliette Willman (FRA)
SNOWBOARD MEN
In Snowboard Men, Blake Moller (USA) took the win with a well-rounded run featuring stylish grabs, spins and a massive backflip to finish. Defending world champion Victor De Le Rue (FRA) took 2nd, with Camille Armand (FRA)in 3rd.
"It feels so cool to get this win. I watched Victor go before me, and he's one of the greatest of all time, so I knew I had to go hard. Really though, every single
snowboarder threw down, and that makes me really stoked." — Blake Moller
RESULTS
1. Blake Moller (USA)
2. Victor de le Rue (FRA)
3. Camille Armand (FRA)
4. Cody Bramwell (UK)
5. Mathieu Martineau (CAN)
6. Michael Mawn (USA)
7. Ludovic Guillot-Diat (FRA)
8. Manuel Diaz (CHI)

SNOWBOARD WOMEN
Wrapping up the day was Snowboard Women. Despite the most challenging conditions of the day, the women still put down impressive runs, with yet another tour rookie taking the top spot. Tiphanie Perrotin's (FRA) winning run showcased her
well-rounded abilities and was capped by a huge final air. 2018 world champion Manuela Mandl (AUT) placed 2nd, who was closely followed by Erika Vikander (USA) in 3rd.
"It is very warm up there, the snow has changed a lot compared to this morning, so I decided to change my run a bit. I spotted something a bit bigger and I gave it my best shot and it went well. I'm so stoked!" — Tiphanie Perrotin
RESULTS
1. Tiphanie Perrotin (FRA)
2. Manuela Mandl (AUT)
3. Erika Vikander (USA)
4. Nuria Castan Baron (ESP)
5. Katie Anderson (CAN)
6. Claire McGregor (NZL)

With stops #1 and #2 in the books, FWT is ready to head to North America. Next up is stop #3 in Kicking Horse, BC (12-17 February), which will be riders' last chance to lock in results before The Cut, with top-ranked riders moving through to the FWT
Finals in Fieberbrunn, Austria (March 15-20) and Verbier, Switzerland (March 26 - April 3).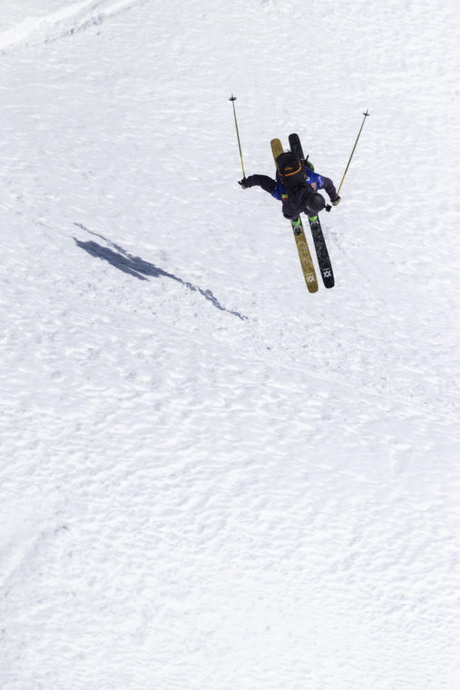 ABOUT FWT
FWT Management SA, based in Verbier-Switzerland, has been organizing world-classsports events in mountain resorts and regions since 1996. Founder of the Xtreme Verbier, an iconic event in freeride skiing & snowboarding, in 2008 FWT Management SA, took the stand alone event on the road creating the Freeride World Tour a series international freeride competitions totalling over 160 events around the globe for professional, amateur and junior riders with over 5'500 licensed riders.
FWT Management SA is the exclusive owner and organizer of the following Series :
Freeride World Tour (FWT), Freeride World Qualifier (FWQ), Freeride Junior Tour (FJT), Freeride Junior World Championship (FJWC) and a Freeride Skiing Team Competition (Skiers Cup) with events taking place in Europe, North America, South America, Asia and Oceania.
Fanny Avril
www.freerideworldtour.com