OTO -- World-famous top skiers Jon Olsson and Bode Miller completed their Gumball 3000 Rally adventure. Yesterday night they passed the finish line at the Taksim square in Istanbul after the last racing leg from Belgrade through Bulgaria to the final in the capital of Turkey - a day full of adventures.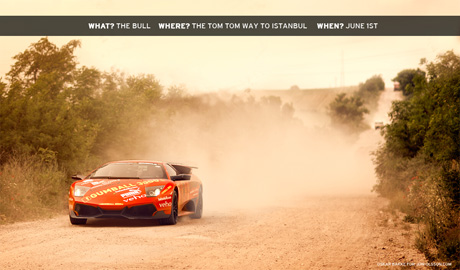 THE BULL! Gumball 3000, 01 of June 2011, somewere in Bulgaria, Jon Olsson's Lamborghini LP 670 SV, photo © Oskar Bakke for jon-olsson.com
Below are the Jon's notes and photos on his Blog at www.jon-olsson.com:
Gumball 3000 day 7
3000 miles and we made it out alive! Well I am not sure if I can say that I am alive, I am here physically but I am beyond completly exhausted! ;) ;) ;)
I was dead asleep yesterday and so happy about it when team TNT+ Bode storms in and decides that I am not allowed to die just yet, so after an anbelivible 30 min Bode Miller "pep talk" I was back on track again! I have to say that before Gumball I was a big Bode fan, but he is now officially my new life hero, that man is undescribibly amazing!
Right now we are packing up the cars to get them out of here, we decided that the 7200km we had since last Monday was not enough, so we are driving back to Greece to catch a ferry to Italy to then drive to either Monaco, Innsbruck or Stockholm. Have yet to figure that one out but I do know that I hate shipping cars so I think it is going to be a bit of a long trip back… ;)
Time for one last kebab and then we are off to Team TNTs mini Gumball north with the Norwegian glaciers being the final destination!
Gumball 2011 was amazing but as usual its hard to describe what makes is so special! I think the people we meet and the extremely high level of no worries kind of living is the one thing that makes me love it the most!
More updates along the way back! Lets hope we can avoid police bikes tricking us into their traps! ;)
JON
jon-olsson.com
Thursday, June 2nd, 2011

Early start. Gumball 3000, 01 of June 2011, Belgrade, Jon Olsson's Lamborghini LP 670 SV and Nissan GT-R, photo © Oskar Bakke for jon-olsson.com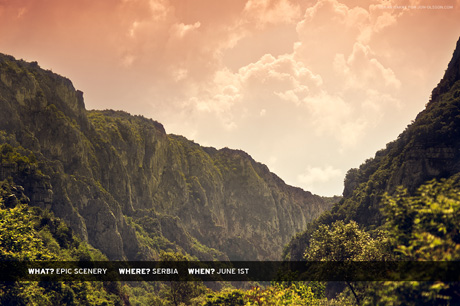 Epic Scenery. Gumball 3000, 01 of June 2011, somewere in Serbia, photo © Oskar Bakke for jon-olsson.com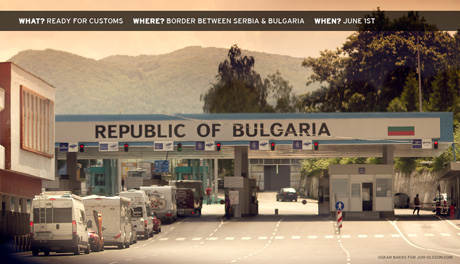 Ready for Customs. Gumball 3000, 01 of June 2011, Border between Serbia and Bulgaria, photo © Oskar Bakke for jon-olsson.com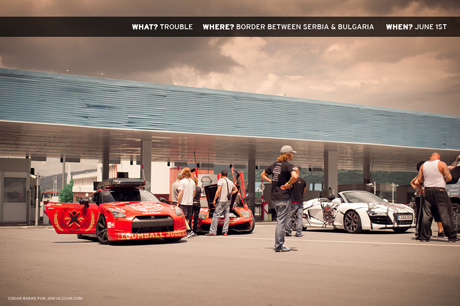 Trouble! Gumball 3000, 01 of June 2011, Border between Serbia and Bulgaria, Jon Olsson's Lamborghini LP 670 SV and Nissan GT-R, photo © Oskar Bakke for jon-olsson.com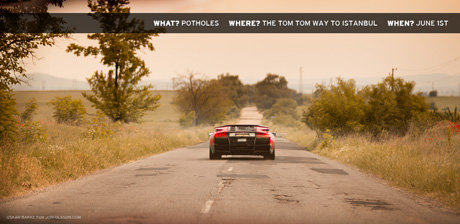 Potholes! Gumball 3000, 01 of June 2011, somewere in Bulgaria, Jon Olsson's Lamborghini LP 670 SV, photo © Oskar Bakke for jon-olsson.com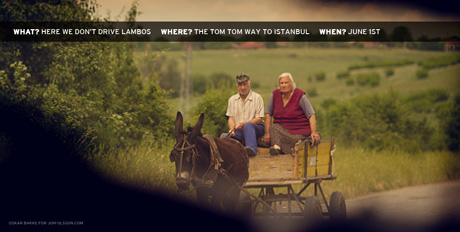 Here we don't drive Lambos! Gumball 3000, 01 of June 2011, somewere in Bulgaria, photo © Oskar Bakke for jon-olsson.com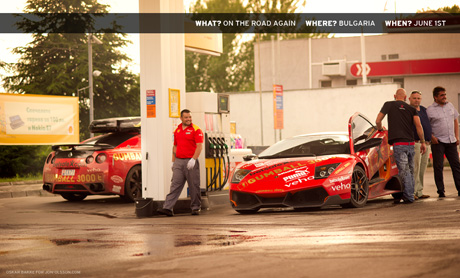 On the road again. Gumball 3000, 01 of June 2011, petrol station somewere in Bulgaria, Jon Olsson's Lamborghini LP 670 SV and Nissan GT-R, photo © Oskar Bakke for jon-olsson.com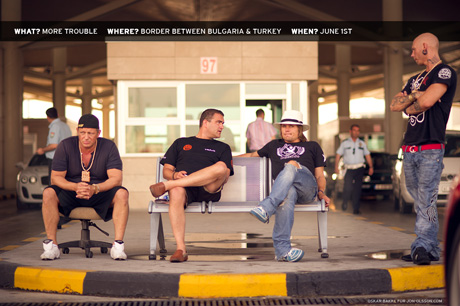 More trouble! Gumball 3000, 01 of June 2011, Border between Bulgaria and Turkey, photo © Oskar Bakke for jon-olsson.com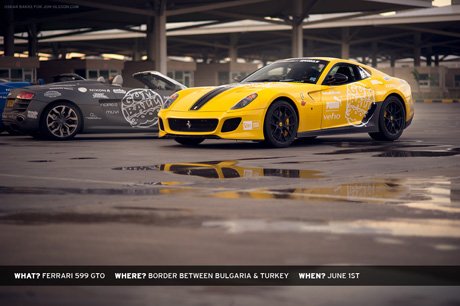 Ferrari 599GTO. Gumball 3000, 01 of June 2011, Border between Bulgaria and Turkey, photo © Oskar Bakke for jon-olsson.com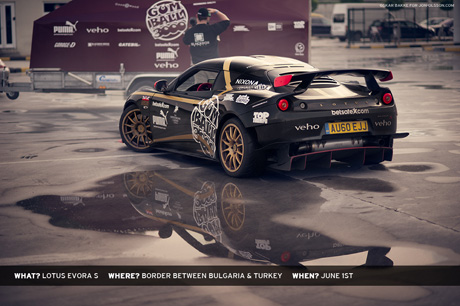 Lotus Evora S. Gumball 3000, 01 of June 2011, Border between Bulgaria and Turkey, photo © Oskar Bakke for jon-olsson.com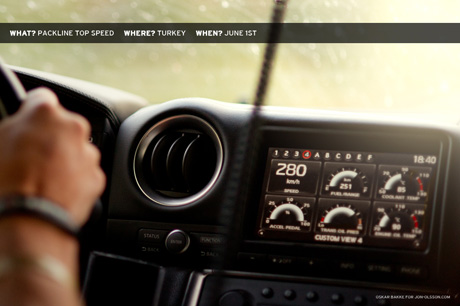 Packline top speed. Gumball 3000, 01 of June 2011, somewere in Turkey, Jon Olsson's Nissan GT-R, photo © Oskar Bakke for jon-olsson.com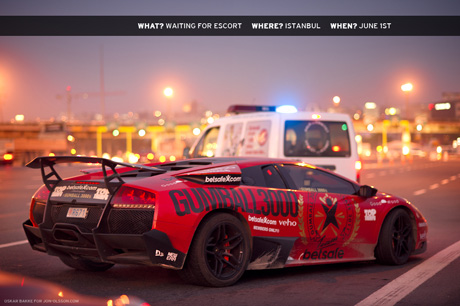 Waiting for escort. Gumball 3000, 01 of June 2011, Istanbul, Jon Olsson's Lamborghini LP 670 SV, photo © Oskar Bakke for jon-olsson.com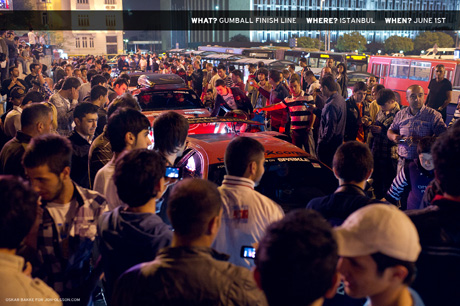 Gumball 3000 finish line at Taksim sq., 01 of June 2011, Istanbul, Jon Olsson's Lamborghini LP 670 SV and Nissan GT-R, photo © Oskar Bakke for jon-olsson.com