Over the past several seasons, FIS has undertaken considerable work in trying to find ways to reduce the risk of injury and improve safety. This has been an important focus of the work of the Alpine Committee and the Alpine Technical Equipment Working Group. The FIS Injury Surveillance System was set up in 2005 together with the Oslo Sports Trauma Research Centre and as part of the project the University of Salzburg together with institutions from Lausanne and Davos focused on three main injury risk factors for Alpine ski racing: course setting/speed, snow conditions and equipment (combination of ski, binding, plate and boot).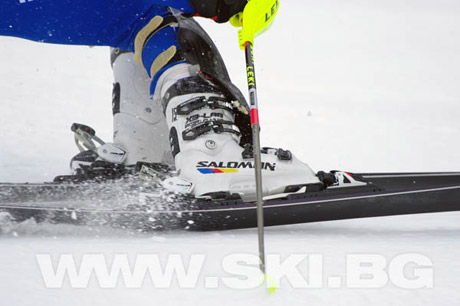 The equipment project has involved the development of special ski prototypes through the support and close collaboration with the ski manufacturers. Last summer FIS, the ski industry and the University of Salzburg defined the specifications in terms of radius, length, standing height and ski plates with the goal of gaining more safety. A number of prototype skis have been built for downhill and giant slalom and last season recently retired World Cup racers tested these prototypes.
Following the results of the prototype testing, new specifications for implementation in the 2012/13 (Northern hemisphere) season for downhill, super-g and giant slalom skis, as well as standing height for men and ladies have been approved by the FIS Council on proposal of the Alpine Committee and its Working Group for Technical Equipment.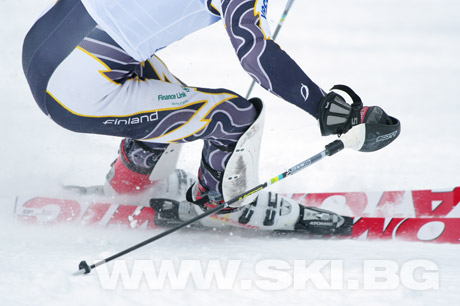 As far as the timing of the implementation of the new regulations is concerned, these specifications will apply at World Cup and European Cup level. For other Continental Cups and FIS level races, an implementation tolerance will apply in 2012/2013: The men will be allowed to use the ladies' skis whilst the ladies will have a tolerance of -5cm in their ski length.
FISalpine.com
Wednesday 20 July 2011
SPECIFICATIONS FOR ALPINE SKI COMPETITION EQUIPMENT
 
 
2006/
2007
2007/
2008
2011/
2012
WC L&M
EC L&M
2012/
2013

COC L&M
FIS L&M
2012/
2013
1.2.1.1
Ski length (Minimum)
Ski length measurement
tolerance of +/-1cm


** (tolerance of -5 cm)
DH L
DH M
210
215
210
215
210
215
215
218
215**
215
SG L
SG M
200
205
200
205
200
205
205
210
205**
205
GS L
GS M
180
185
180
185
180
185
188
195
188**
188
SL L
SL M
155
165
155
165
155
165
155
165
155
165
 
1.2.1.2
Profile width
under Binding
DH L
DH M
60
60
67
67
>=67
>=67
<=65
<=65
<=65
<=65
SG L
SG M
60
60
65
65
>=65
>=65
<=65
<=65
<=65
<=65
GS L
GS M
60
60
65
65
>=65
>=65
<=65
<=65
<=65
<=65
SL L
SL M
60
60
63
63
>=63
>=63
>=63
>=63
>=63
>=63
 
New 1.2.1.2.1
Profile width
in front of Binding
DH L
DH M
 
 
 
<=95
<=95
<=95
<=95
SG L
SG M
 
 
 
<=95
<=95
<=95
<=95
GS L
GS M
 
 
 
<=95
<=95
<=95
<=95
SL L
SL M
 
 
 
 
 
 
1.2.1.3
Radius (Minimum)
DH L
DH M
45
45
45
50
50
50
50
SG L
SG M
33
33
33
33
33
33
40
45
40
40
GS L
GS M
21
21
23
27
23
27
35
40
35
35
SL L
SL M
 
 
 
 
 
 
2.1.2
Max. Standing height
(ski/plates/binding)
SL&GS
DH&SG
(L & M)
55
55
50
50
50
50
50
45
50
45