ALPINE SKI. Resi Stiegler scored her career's first World Cup podium in the slalom in Ofterschwang in early March. Less than two weeks later, in Schladming, she sustained yet another severe injury. Her third major injury in four years. A true season of 'highs and lows'.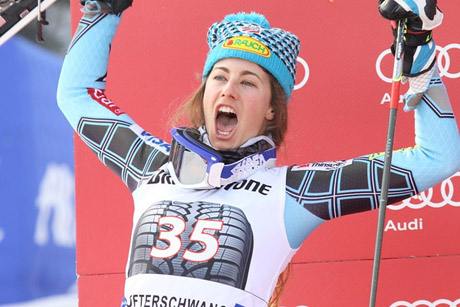 Resi Stiegler celebrates her second-place slalom finish in Ofterschwang. Photo: U.S. Ski Team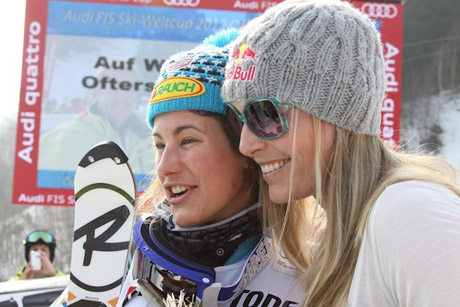 Resi had an operation on her left ACL and meniscus on 20th March back home in the US. And is determined to come back.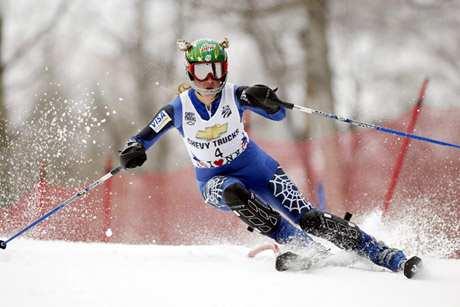 Resi with her emblematic ears. Photo: Jonathan Selkowitz
"I'm not retiring," she stated definitively, during an interview with the Jackson Hole News&Guide while on a visit to Jackson Hole. She continued: "It's not uncommon to get hurt in ski racing. This is a six-month deal. If you train really hard, you can come back strong."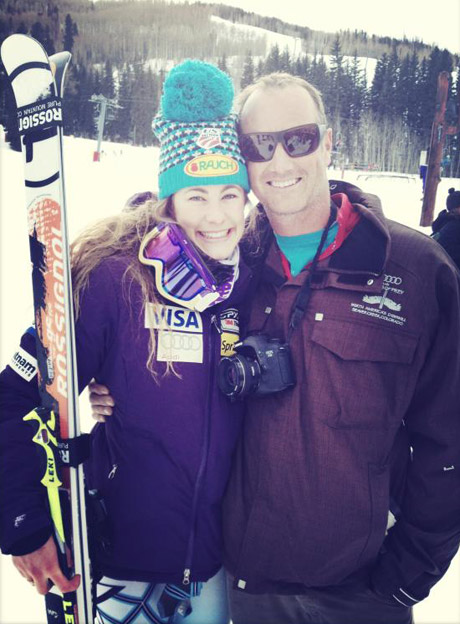 Resi with her father Pepi Stiegler, photo: Photo: Resi Stiegler archive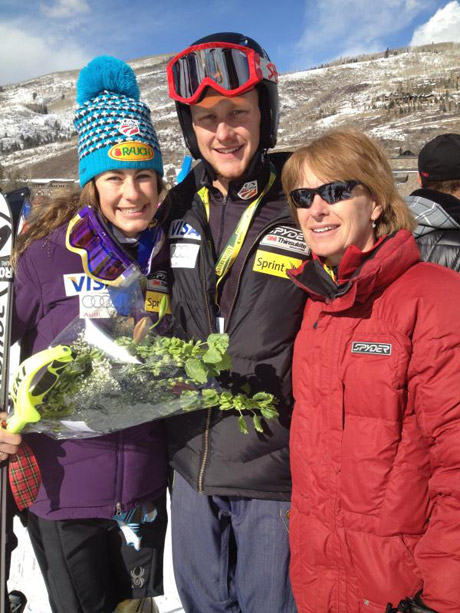 Resi with her brother Seppi and her mother Carrie, photo: Photo: Resi Stiegler archive
Still on crutches, Resi is now back in Maui, Hawaii, where she lives, ready to get back to serious rehab in a few weeks.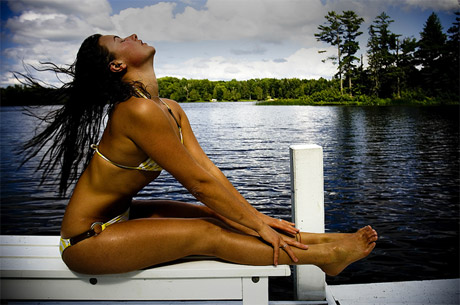 Photo: Resi Stiegler archive
To read a full update on how Resi, and her brother Seppi are doing visit this article entitled "Stieglers ride bumpy season - Resi vows comeback from latest injury, while Seppi finishes strong" writteh by Jim Stanford for Jackson Hole News&Guide.
FISalpine.com
Friday 13 April 2012
Week Three
April 12, 2012 / www.resi-stiegler.com/blog1
" I would dress up like you would for theater to go to the grocery store. I would put on big hats dark sunnies and big red lip stick if I thought it would really help the fact that going into public on crutches is about the very last thing I feel like doing. I am very over this horrible act that I have put myself through far to many times. I am also sick of trying to drag things around the house and put them away. Pretty much I am ready to walk. My body feels good and I am happy to say that I only have around 10 more days to go before I can attempt some exciting new things like a sunset walk on the beach or just be able to go the store by myself and hang out in the aisle without someone asking me a million questions on why I am on Maui on Crutches. Truly Im not that upset because this amount of time is a cupcake compared to the last injury, I think its just nearly impossible to feel sexy or good about yourself and I do like to feel those things!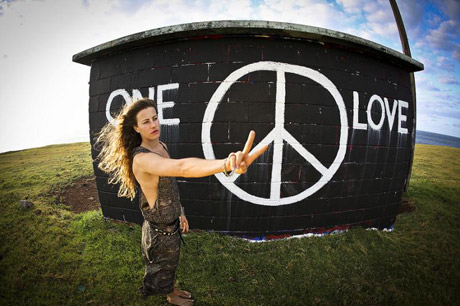 Photo: Kevin Pritchard
To keep you guys up to date, I had my ACL, meniscus and some Femur bone issues operated on, so I am 3 weeks out of surgery and feeling amazing. I have been biking with no resistance and swimming, I have chosen the pool over the ocean in hopes of not getting to excited and drifting off to sea. I have this bad habit of thinking I can do things on crutches most people would never dream of doing with a healthy body so I have to really focus on slowing down and relaxing and healing! Maui has always been a great place for me to heal, mostly because the combination of therapy, beach walks, biking and swimming in April is very appealing and an exciting feat for a wyoming girl. I will be back in the mountains and dry climate in no time but for now its all about getting my body to a place where it feels rested and to a place where I feel I can start charging! I am jumping ahead as usual since I am still not walking but like I said I am going for blue ribbons this time around so I am very motivated.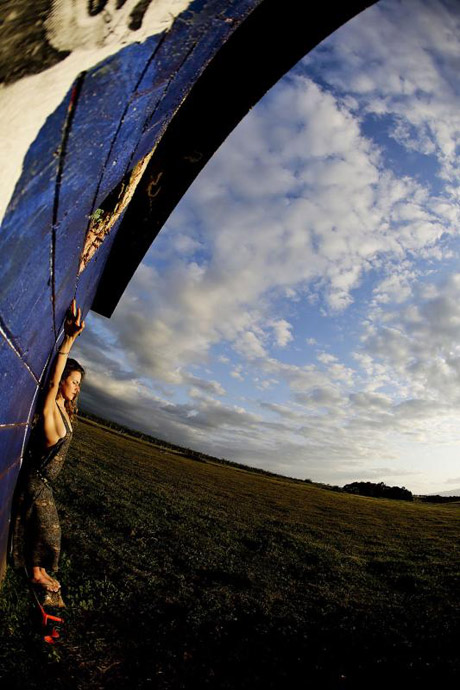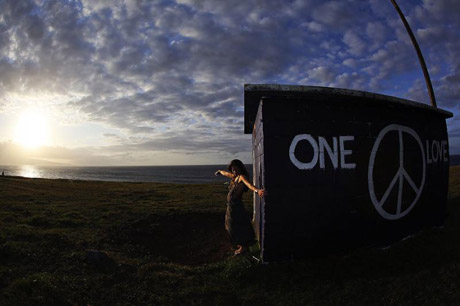 Photo: Kevin Pritchard
In the mean time I am working on organizing my life which seems to be a never ending project, visiting with friends, getting motivation to begin my jewelry line ( this involves learning how to make it properly) and learning to play a new instrument which is what Uncle Peter thought I should pick up! Im thinking the Ukulele….. my team mates are all so inspirational I want to contribute!
Here are a couple new photos kevin and I got ourselves into this afternoon. A daily inspiration. ONE LOVE in a very comfortable and sexy ACACIA swimwear dress. Photography Kevin Pritchard and yes another goal; learn more about all the new cameras and post more photos!
ONE LOVE inspiration for my lovely Sarah who lives by this! "
resi @ 6:48 am
April 12, 2012