ISPO BIKE. This year, Messe München International will hold its fourth cycling trade show, for the first time under the name ISPO BIKE. Integrated into the ISPO family the event gains increased importance and sharpens its profile. ISPO BIKE will focus even more on the growth segments E-Mobility and Urban Biking, and thus on the future of bicycle mobility. Klaus Dittrich, Chairman & CEO of Messe München, explains this step: "By strategically concentrating on the number one trend topic we generate the necessary attention and provide plenty of room for further growth. Thus the trade show gains a clearly defined position within the international competition."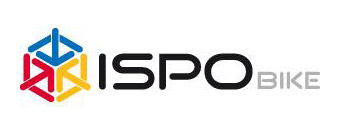 The significance of these topics also becomes apparent in their governmental endorsements. While politicians and auto industry work on promoting the issue, e-bikes and pedelecs determine the pace. Last year, 1.2 million e-bikes were sold in Europe; 311,000 of them in Germany alone – and the trend continues. Whether retro road bike style, downhill bike, city or cargo bike: all bicycle types are now available as e-motor-assisted models. "ISPO BIKE offers an impressive presentation of the wide variety of e-bikes and pedelecs. Our E-Mobility Hall continues to grow and increasingly validates its importance with product and concept premieres. The comprehensive hall concept combining theory and practice is very popular," Dittrich adds.
The second focus is on urban biking. Endorsed by their governments cycling infrastructure is growing in many cities. The new cycling cult revives urban centers around the globe. The spotlight tends to be more and more on personal lifestyle: bicycle, apparel and accessories are matched and emphasize individual character. Trend-oriented twenty-somethings on single-speed bikes ride next to fathers on cargo bikes and businesswomen on e-bikes. The new target groups generate new potential for sales. ISPO BIKE in Munich, the potential cycling capital, knows how to implement this trend: the latest developments from the bicycle, apparel and accessories sectors will be presented in the Urban & Innovation Hall on theme-oriented platforms.
Due to this concentration the dirt jump contest "Go Big or Go Home" will not be held at ISPO BIKE 2012. The action areas will be integrated into the other exhibit halls. Urban events such as the Danny MacAskill Show will remain a public attention generating part of the side event and will be held in the authentic environment of the Urban & Innovations Hall.
ISPO BIKE 2012 will be held from August 16th to 19th at Messe München. For more information on ISPO BIKE, please refer to www.ispo.com/bike and
http://www.facebook.com/ispobike.
ISPO BIKE Press Release
Munich, June 25th, 2012