FREERIDE, FREESTYLE. Valle Nevado, Chili - September 1, 2012 - The SWATCH SKIERS CUP got off to an incredible start today with the Big Mountain competition, held on a spectacular, remote mountain near Valle Nevado. The competitors boarded helicopters at dawn this morning in Farellones and ascended to the venue -- a 4000m peak with a highly featured south face covered in high quality, dry Andean powder. After a short inspection, the head-to-head battles got underway in the suspenseful match-play format that makes the SWATCH SKIERS CUP unique. After the 16 competitors each took their two runs, the score between Team Europe and Team America was tied, 8 - 8.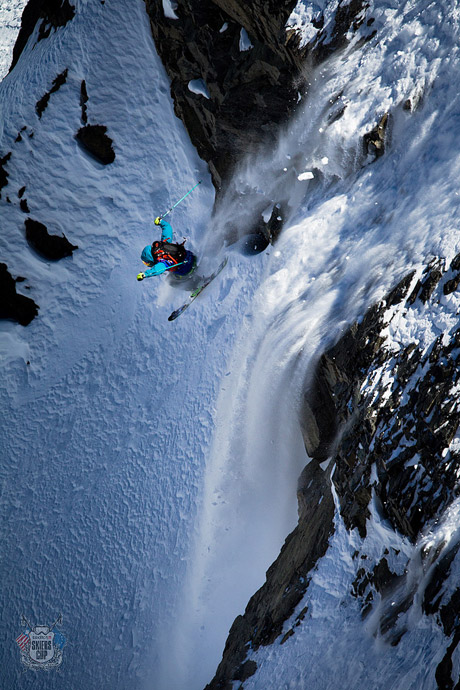 After the first heat, Team Europe held a solid 5 - 3 lead. Europe looked especially strong throughout the event, with impressive performances from Markus Eder, captain Sverre Liliequist, and a jaw-dropping run from Sam Smoothy. "I was pretty knackered after the first run so I decided to go for something with less turns and more air. It was pretty simple but something that I could just charge." commented Smoothy.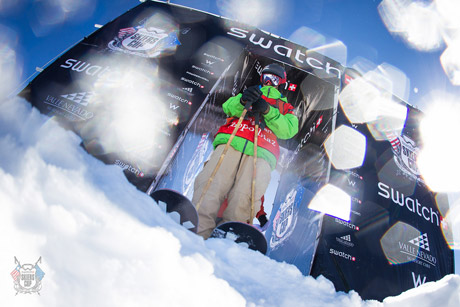 Team Americas suffered another setback as Chris Benchetler, sustaining a shoulder injury during run one, was forced to sit out the second run. But as the second heat progressed, Team Americas rallied behind the leadership and rock-solid skiing of their captain, Cody Townsend, and staged an impressive comeback. Chopo Diaz ended up skiing twice in round two, replacing Benchetler. "Chopo was the Team Americas MVP by far, stepping up when Chris couldn't ski his second run. Doing two runs in one heat, at this altitude, with this long, difficult run is amazing!" praised Townsend.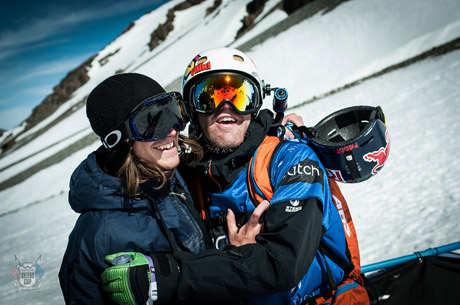 The teams traded points back and forth until the very end, and when the final competitor crossed the finish line it was all tied up at 8 - 8. "This tight race after Big Mountain day is perfect, its exciting to see the close battles run after run. Plus it gives our team a ton of motivation for Backcountry Slopestyle day." said Sverre Liliequist.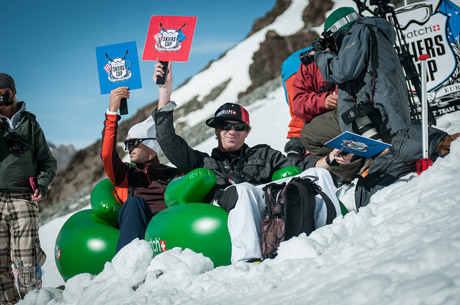 The action is only half over. The Backcountry Slopestyle day remains, and the winning team there will be the one to hoist the SWATCH SKIERS CUP trophy. The date for this final day of competition will be announced on www.swatchskierscup.com in the coming days. The neck and neck competition between these two elite teams looks to continue to the very last run, so stay tuned, and don't miss a single match of this incredible event.
SWATCH SKIERS CUP
September 02, 2012