SKI MOUNTAINEERING. More than 300 athletes from around the world have gathered this weekend in the areas of Vallnord Arinsal and Arcalis, Andorra, to compete in the Vertical Race and Individual Race, two tests that score for World Cup Montanya skiing.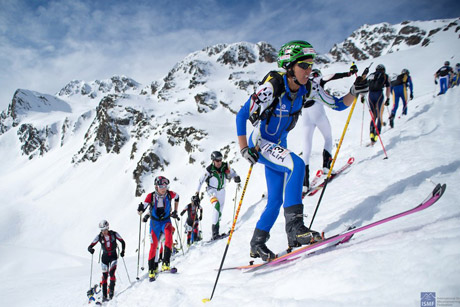 Today took place the Single Race Vallnord/Arcalís where participants have had to complete a 17 kilometers circuit with a diference in altitude of 1.600m for the senior and junior men category. Junior women and cadet circuit was only one lap with a diference in altitude of 820m.


2013 ISMF SCARPA WORLD CUP - SKIALP3 PRESOLANA

The French rider William Bon Mardion (dorsal 4) is the winner of this event with a time of 1h34'27''93, his teammate Matheo Jacquemoud has been second with a time of 1h36'07''. The third place went to the Italian Matteo Eydallin with 1h36'16'' 74.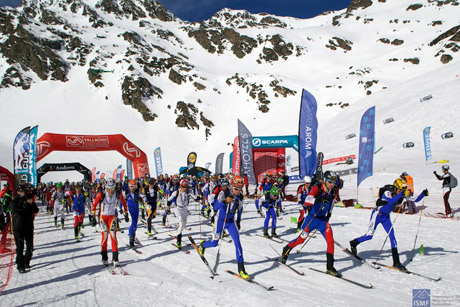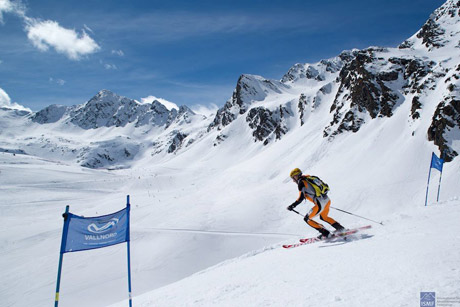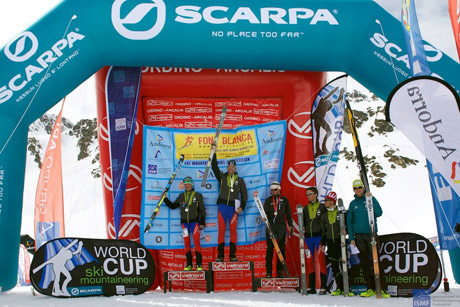 In the women, last year's winner has repeated podium, the French Laetitia Roux with a score of 1h53'16'' 39. Gloriana Pellisier has been second and Maude Mathys third.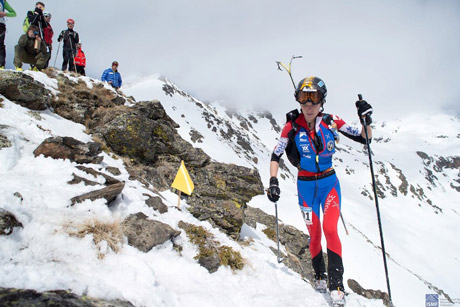 As for the FAM Andorra (Andorran Mountaineering Federation), have been the top ranked Joan Vilana with 25th place in the senior men category. In senior women, Sophie Dusautoir has been fourth. Inka Bellés has been second in the junior women competition.

Individual, Senior Men:
1. William Bon Mardion FR 1h34'27''
2. Matheo Jacquemoud FR 1h36'07''
3. Matteo Eydallin ITA 1h36'16''74

Individual, Senior Women:
1. Laetitia Roux FR 1h53'16''39
2. Gloriana Pellissier ITA 1h58'14''73
3. Maude Mathys SWZ 1h59'38''72

Individual, Junior Men:
1. Anton Palzer GER 1h39''35'95
2. Emilien Bochet FR 1h47'15''46
3. Federico Nicolini ITA 1h49'21''04'

Individual, Junior Women:
1. Alba Da Silvestro ITA 1h09'14''82
2. Inka Belles AND 1h41'11''16
3. Elisa Gayet FR 1h15'02''07

Individual, Cadet Men:
1 Paul Chavanes FR 1h02'43''60

Individual, Cadet Women:
1 Erola Bisquert ESP 1h31'06''12
More than a hundred runners competed yesterday Arinsal Vertical Race / Vallnord, a distance of 580 meters and a slope contante positive from start to finish at Port Negre. The big winner of the event yesterday in the men was Italian Damiano Lenzy, who needed a time of 22'29'' to overcome the rise. Second place went to the French William Bon Mardion with 22'34'' and the third for another Italian, Pietro Lanfranchy with 22'38''. In the women's Italian Gloriana Pellissier won with a time of 27'25''.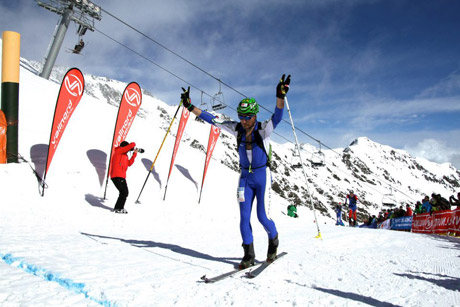 At the end of this sporting event, President of the Andorran Mountaineering Federation, the FAM, Pere Iscla. Has announced that the 2014 White Source host the European Championships of Ski Mountaineering.
ISMF
March 10, 2013
Vertical Race: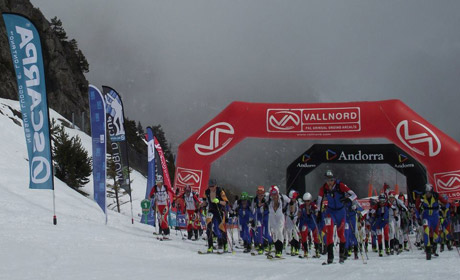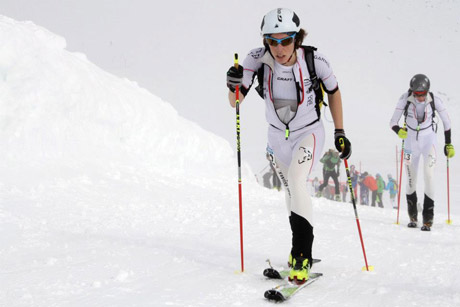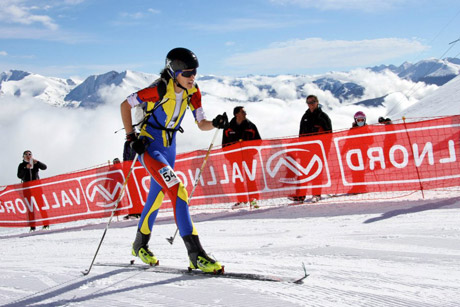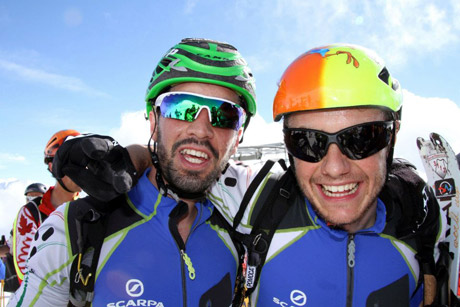 Individual Race: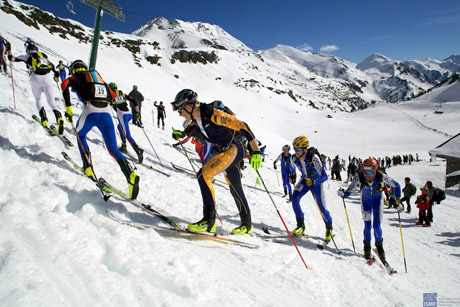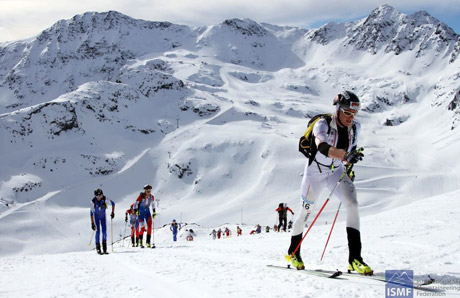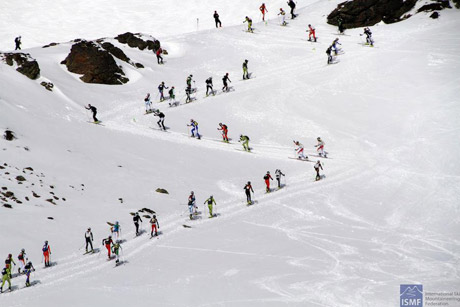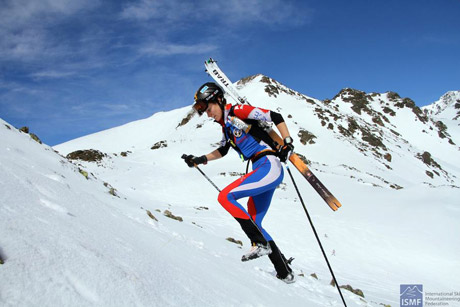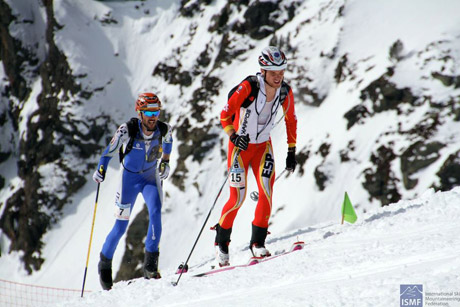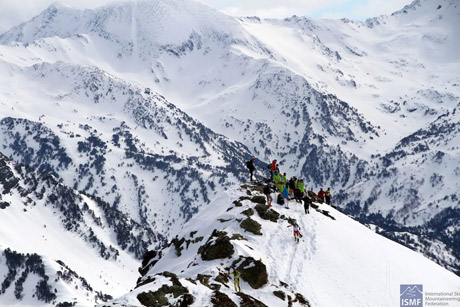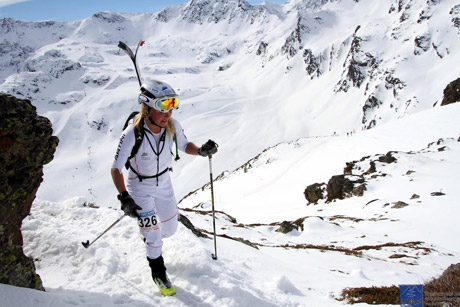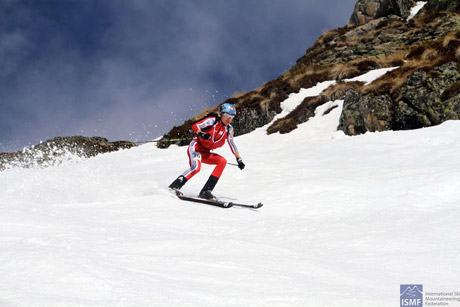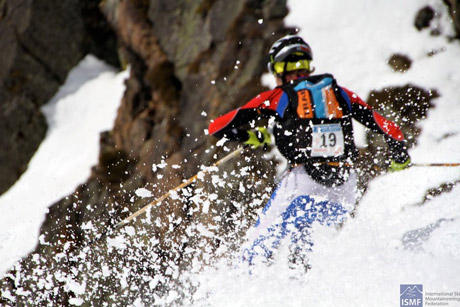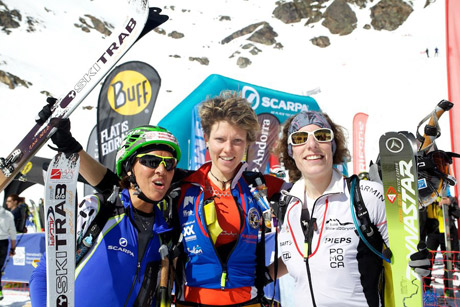 Photo © ISMF