Four years after Lindsey Vonn, Slovenia's Tina Maze has been clearly elected the AIJS 'Skieur d'Or' 2013 presented by Milka thanks to the support of a strong majority of members of the International Association of Ski Journalists.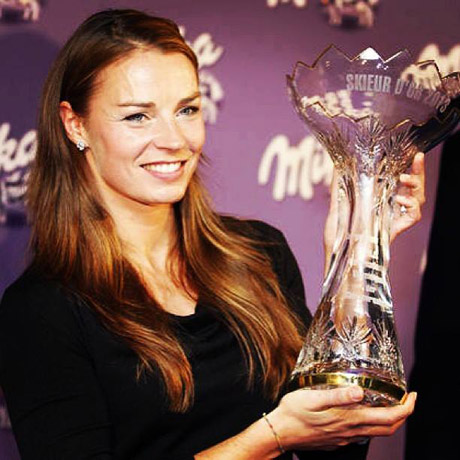 The defending Overall World Cup champion is the fourteenth woman chosen by the Association as 'Skier of the Year' following her amazing 2012/13 season marked by a dozen of victories and a new record of points set during the winter with a total of 2,412 points!
Besides Maze, former AIJS 'Skieur d'Or' winners Lindsey Vonn, Marcel Hirscher and Aksel Lund Svindal also received many votes, as well as Ted Ligety, Dominik Paris or Mikaela Shiffrin.
Created in 1963 in the same time at the International Association itself, the 'Skieur d'Or' has rewarded most of the great heroes of alpine ski racing during the last 50 years – champions recognized for their achievements on and off the slopes and also for their personality.
Many AIJS members added a comment on their vote underlining Maze's great charm and relaxed attitude while giving interviews to the press in several languages as well as her impressive and constant search for excellence that has apparently motivated her in recent years, helping her to become one of the all-time greatest Overall winners in the history of the World Cup.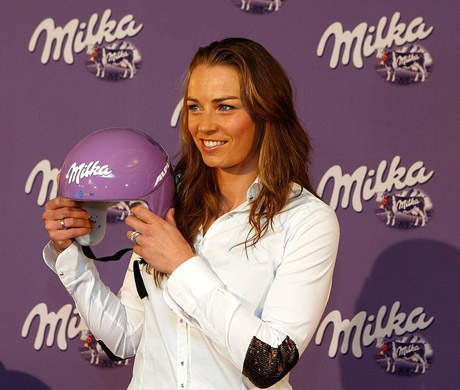 Tina Maze, born in May 1983, has been racing for nearly fifteen years on the World Cup tour. After her first unexpected victory at Soelden in October 2002, she has been working very hard with her own team 'Amaze' to establish herself as a very complete racer able to excel in all disciplines.
She became World Champion in giant slalom at Garmisch-Partenkirchen in February 2011 after collecting several FIS and Olympic silver medals in 2009 (Val d'Isère) and 2010 (Vancouver).
Last winter, she also grabbed gold in Super-G at Schladming and two more silver medals in giant slalom and Super-combined, yet her major accomplishment certainly remains her capacity to celebrate eleven impressive victories in all five alpine events within a few weeks.
Maze was delighted by her nomination and really beaming while receiving the AIJS trophy provided by FIS on stage at the end of the 'Milka Girls' show. "It's quite exciting to receive that award a few days before the first race, it's really nice," she told the crowd. "It means a lot to me as I have often seen former recipients on that stage and I thought it would be great to get it once too," she added. "It's a special prize as it shows that I have a great relationship with the press – and that is a good feeling too. I really hope this can last for many more years."
The AIJS members and the entire World Cup community wish to congratulate again the 'Milka Girl' for her success and her nomination as the 'Skieur d'Or' Serge Lang Trophy 2013 presented by Milka.
A.I.J.S. Ski Press News Center
Soelden, Oct. 24th – 2013