OLYMPICS. At 20:14 on 29th October, the OMEGA countdown clocks, located in nine Russian cities, struck 100 days to go until the XXII Olympic Winter Games in Sochi. It started the final countdown to Russia's first Olympic Winter Games. The symbolic date was celebrated with activities throughout Russia, including the installation of Olympic Ring displays in Sochi, Ryazan, New Urengoy, Salekhard and Kaluga; Olympic classes in Moscow and other cities around the country; as well as a Sochi 2014 Olympic Torch Relay celebration in Kaliningrad.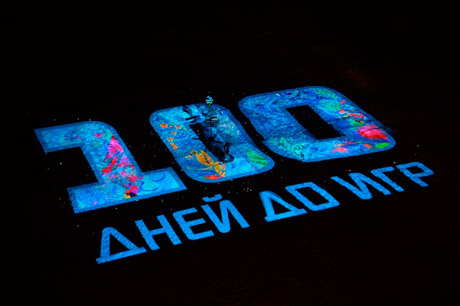 © Photo: RIA Novosti
As part of the festivities, the official Sochi 2014 uniform for volunteers and staff, provided by Games Partner BOSCO, , was unveiled. During the Sochi 2014 Olympic and Paralympic Winter Games, the colourful uniform will be worn by over 40,000 Sochi 2014 Organising Committee employees and volunteers. The main design element of the uniform is Sochi 2014's «patchwork quilt» design from its visual identity, which represents the different regions of Russia.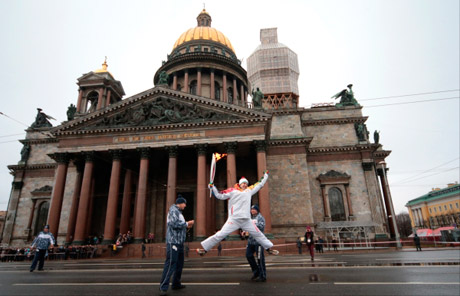 © Photo: RIA Novosti
"With 100 days to go before the start of the Olympic Winter Games in Sochi we are ready. The Olympic spirit is sweeping across the country and city, and the Olympic venues await their guests. We are in the home stretch, as the athletes complete their training; volunteers from across the country are preparing to come to Sochi; and the staff of the Organising Committee are working hard and taking history's longest national Olympic Torch Relay to the people of Russia. We are all hugely excited about welcoming the world to Sochi and are looking forward to that special moment on February 7, 2014, when the Olympic cauldron will be lit at the Fisht Olympic stadium, signaling the start of Russia's first Olympic Winter Games", the President of the Sochi 2014 Organising Committee, Dmitry Chernyshenko, noted.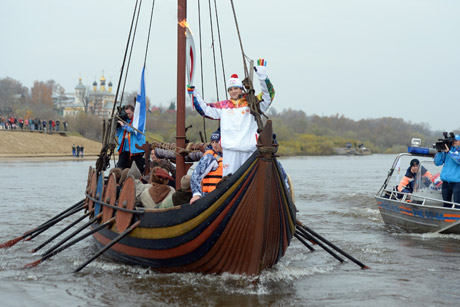 © Photo: RIA Novosti
For those looking for a once-in-a-lifetime experience and wanting to experience world class sport and culture in Sochi this winter, tickets are still available at www.tickets.sochi2014.com.
FIS news
30 October 2013 14:36