This year, everything is a bit different. On May 3 we will not start in a Flagship Run or in groups, but we'll still be running with the new Wings for Life World Run App! Everyone on their own (with social distancing) yet still together.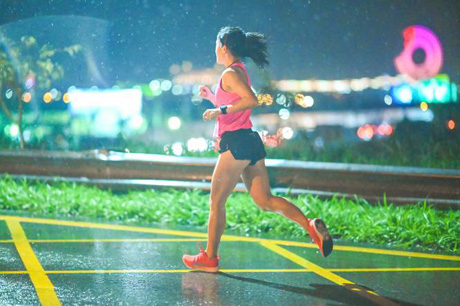 Wings for Life World Run 2019, Taichung, Taiwan, photo © Hugo Yang for Wings for Life World Run
The run starts for everyone worldwide at the same time, 11am UTC (2:00 PM local time). We'll accompany your race with an exciting Audio Experience – until the virtual Catcher Car passes you. 100% of entry fees and donations go toward spinal cord injury research.
You can download the new Wings for Life World Run App from the App Store or Google Play Store within the upcoming days.
We hope to see people from many different countries participating. Of course that depends on the respective situations locally. Please inform yourself in advance of the rules that must be observed at your location. In our FAQs you'll find important tips and guidelines on this topic.
Take good care of yourself and stay healthy. We're very much looking forward to seeing you at the virtual start line.
Wings for Life World Run
Red Bull Content Pool
27 April 2020