OLYMPICS. Ivet Goranova brought Bulgaria`s first Olympic gold medal since Beijing 2008, and then two more titles were won in Tokyo. Bulgaria finished the XXXII Summer Olympic Games Tokyo 2020 with three golds and a total of six medals after the impressive first Olympic title of the rhythmic gymnastics ensemble. In the Japanese capital, all Bulgarian honors were won by women.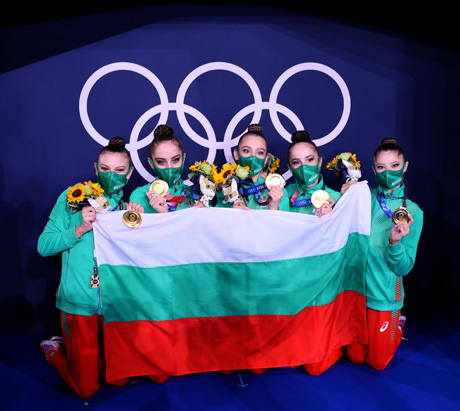 In terms of the number of Olympic titles, the Games are the most successful for the country since Sydney in 2000 (hence five gold medals were won). If we look at the total number of medals won, Bulgaria gets its best result from Athens 2004 (12 medals), improving that of Beijing 2008 (5 medals).
The successful games come with the smallest delegation from Berlin in 1936, with Bulgaria represented by just 42 athletes.
The first prize in Tokyo was brought by Antoaneta Kostadinova, who won silver in shooting 10m air pistol.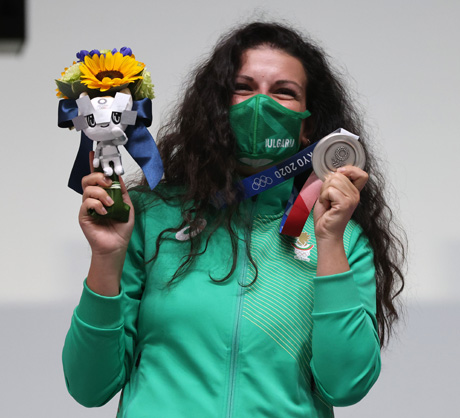 Antoaneta Kostadinova
Then came the bronze medals of Taibe Ussein and Evelina Nikolova in the fight.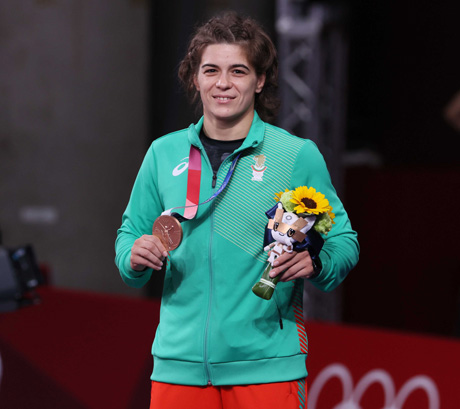 Taibe Ussein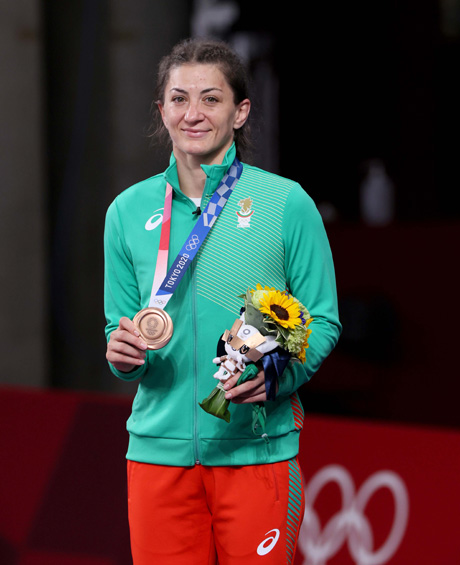 Evelina Nikolova
Karate athlete Ivet Goranova won Bulgaria's first Olympic gold medal in 13 years, and after her Stoyka Krasteva became the first Bulgarian to win an Olympic title in women's boxing.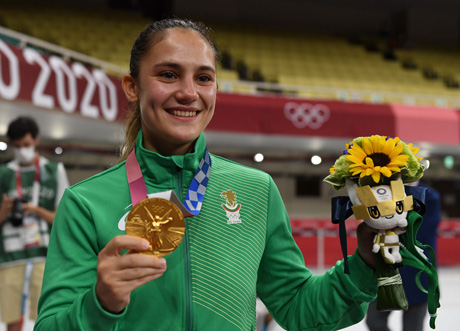 Ivet Goranova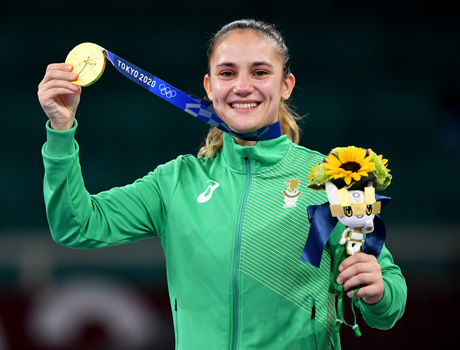 Ivet Goranova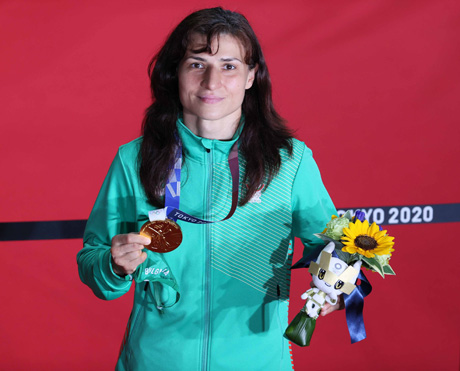 Stoyka Krasteva
At the final day of the Tokyo 2020 the Bulgarian rhythmic gymnastics team put an end to their extraordinary performance in group all-around and convincing olympic victory in the final.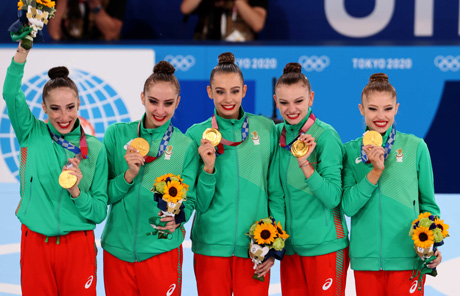 Bulgarian rhythmic gymnastics team
In Tokyo, Bulgaria achieved the highest percentage of gold medals in relation to the total number of prizes in some games, as one in two medals is gold.
photos: BOC, Kostadin Andonov