Today evening, November 18, 2009, shortly before a fashion show, presenting the new fashion tendences in ski and snowboard brands of Halti, Peak Performance, Kjus, Phenix, Zeiner and Völkl, in the store of Max Sport in Sofia, at 81G, Bulgaria Blvd. held an press conference to present the official sponsor of Bulgarian Ski Federation - Finnish brand for sportswear and equipment HALTI.
The press conference was attended by Chairman of the BFSki Mr. Tseko Minev and Vice-President Mr. George Bobev and by marketing manager of the Finnish company Halti Mr. Kale Soederholm.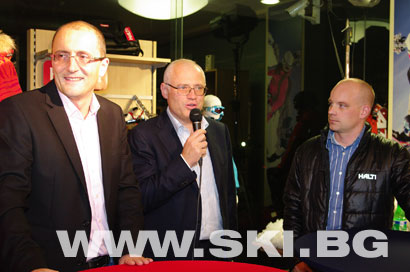 Mr. Tseko Minev, Mr. George Bobev and Mr. Kale Soederholm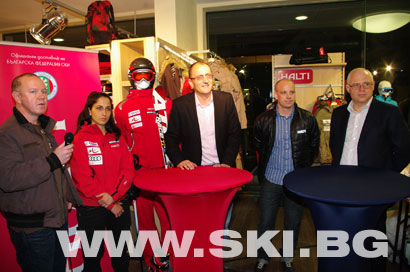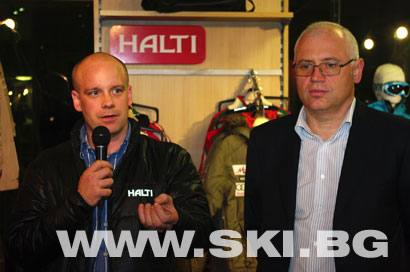 PHOTO GALLERY FROM THE PRESSCONFERENCE HERE !!!