(SKI.BG) -- New winter season 2010/2011 was officially opened in Bansko today, 11th of December 2010, with traditional magnificently ceremony in presence as offcial guests of the legendary ski celebrities Luc Alphand, Michael von Grunigen, Maria Walliser, Josef "Pepi" Strobl, Michael Veith, Andreas Wenzel, Peter Popangelov and Marc Girardelli.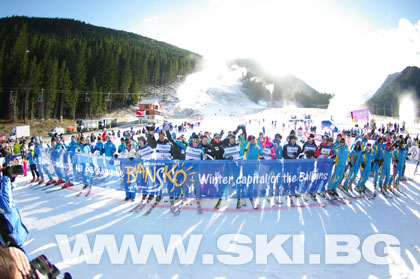 Абсолютната липса на сняг буквално 24 часа преди откриването не изплаши концесионера на ски зоната Юлен АД и ски зона Банско даде начало на откриването на сезона първа в цяла България. Благодарение на отличната и професионално свършена работа от страна на организаторите, на плаца на Бъндеришка поляна в подножието на ски писта "Бъндерица - Алберто Томба" за едно денонощие беше натрупан достатъчно сняг, за да се получи наистина приятно преживяване за няколкохилядната публика, качила се на пистите, за да се порадва на снега и да види отблизо спускането на легендарните скиори.
Точно в 12.30 на импровизирания старт един след друг застанаха ски знаменитостите и се спуснаха по белия сняг до финала, където ги очакваха официалните гости и многобройната публика. Сред присъстващите бяха министърът на икономиката, енергетиката и туризма г-н Трайчо Трайков, председателят на БФСки г-н Цеко Минев, легендарният български футболист Христо Стойчков... Цялото представление беше предавано на живо в ефир по Нова телевизия.
Шоуто продължи с изпълненията на Румънеца и Енчев на снежната сцена на Бъндреришка поляна, а журналистите имаха възможност да разговарят лично с всеки от гостите - ски звезди по време на пресконференцията.
Официалното откриване на сезона беше обявено в 18:00 ч от министъра на икономиката, енергетиката и туризма г-н Трайчо Трайков на специално изградената сцена на централния площад на град Банско. Веднага след това на същата сцена кметът на града г-н Александър Краваров официално получи приза "Зимна столица на Балканите", след като по-рано през годината Банско беше удостоено с това звание.
Вечерта продължи с традиционната зрелищна заря, озарила небето над Банско за почти 5 минути...
ОЧАКВАЙТЕ ПОДРОБНОСТИТЕ СКОРО ТУК !!!
МЕГА ФОТОГАЛЕРИЯ от церемонията по откриването на ски сезон 2011 в Банско може да разгледате в под раздела ЕДИН СКИ ДЕН НА..
Повече за легендарните скиори, гости на откриването на сезон 2010/2011 в Банско, можете да прочетете в NO21 на СКИ&БОРД, което беше официално представено по време на официалното откриване на сезона в Банско.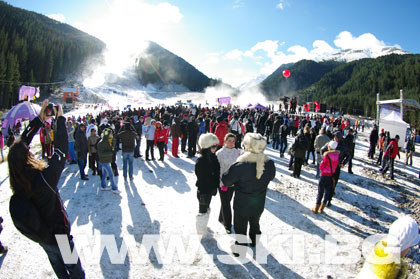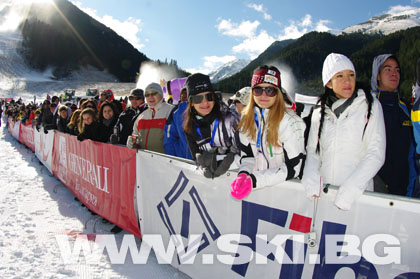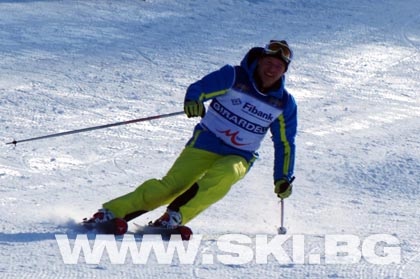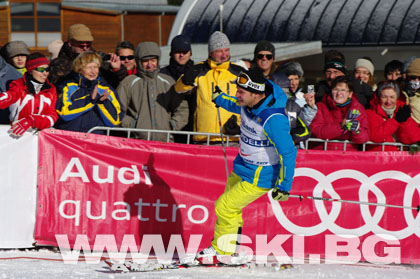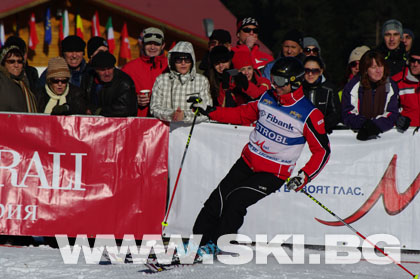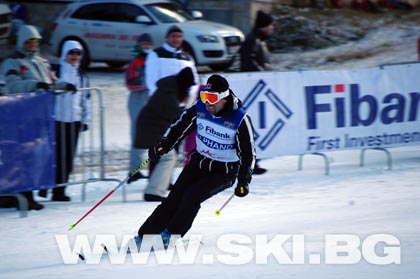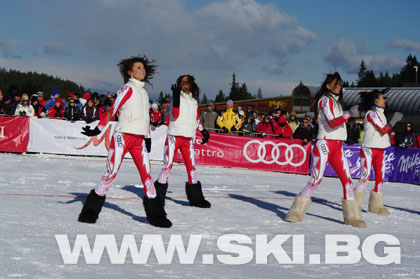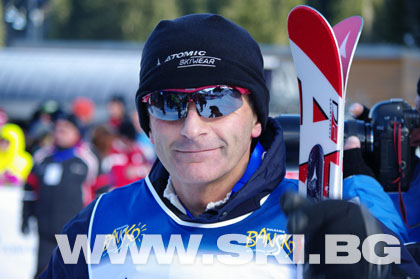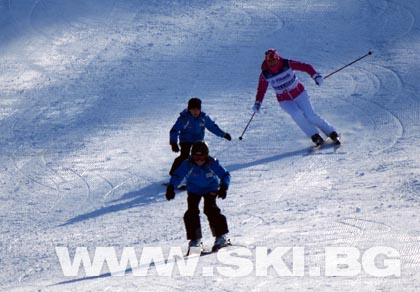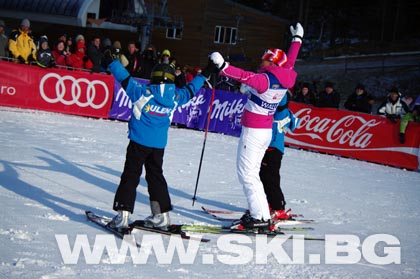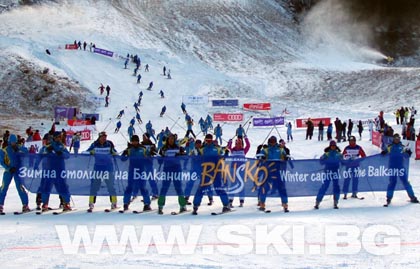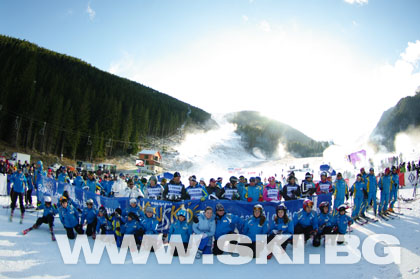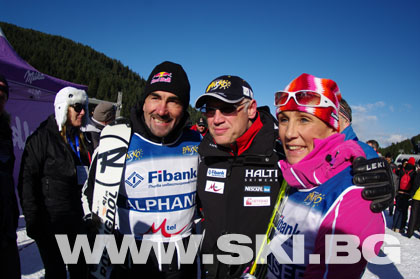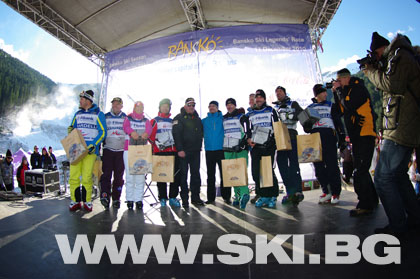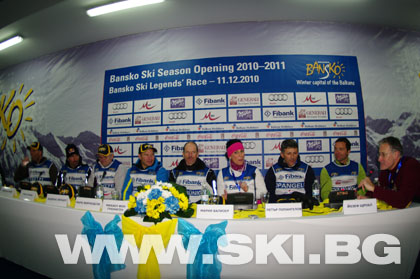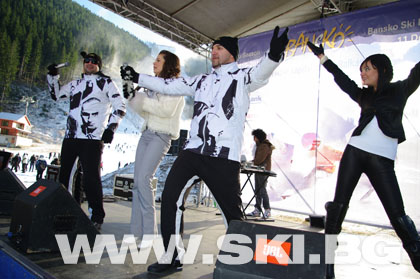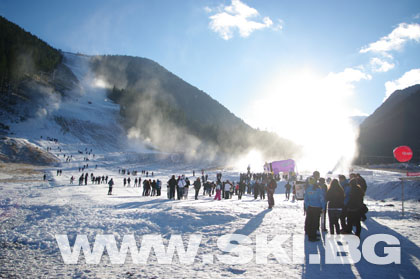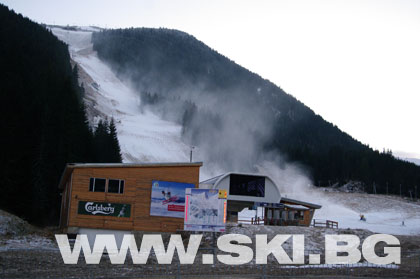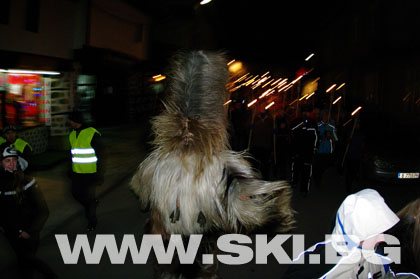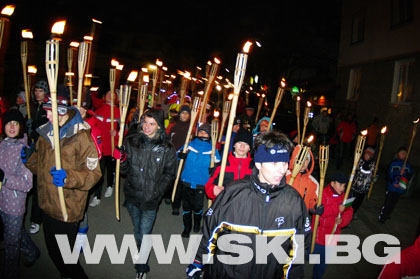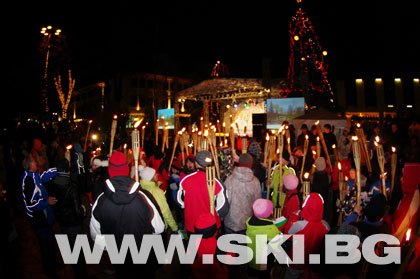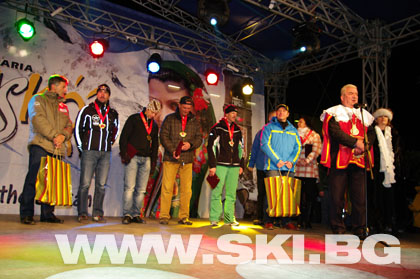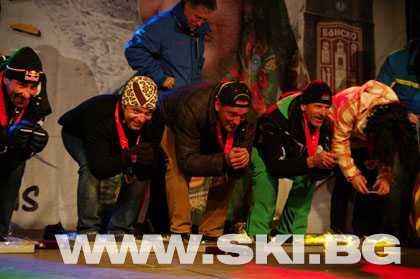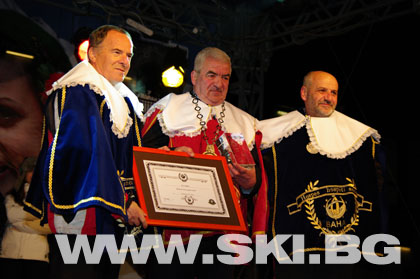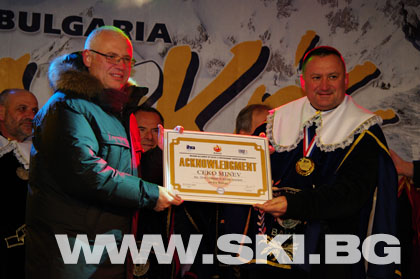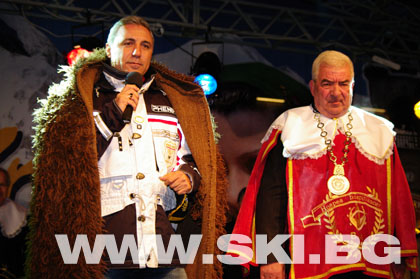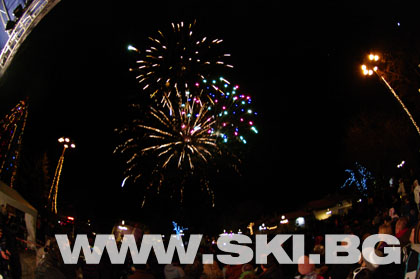 MEGA PHOTO GALLERY from the Bansko Open Ski Season 2010/2011 available in the gallery section ONE SKI DAY AT...