FIS's Anti-Doping campaign; "Skiers and Snowboarders Say NO! to Doping" – Clean as Snow was officially launched in Ruka, Kuusamo (FIN) in November. In Flachau (AUT) the campaign was launched in Alpine Skiing.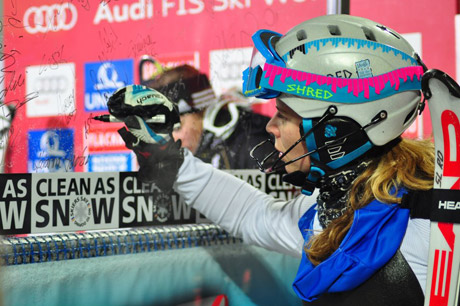 Photo: FIS alpine ski world tour
Say NO! To Doping is an awareness campaign created by the World Anti-Doping Agency (WADA) for organizations to unite in support of doping-free sport. FIS is fully committed to the fight against doping and is proud to have WADA's endorsement for its Clean as Snow campaign which incorporates the WADA guidelines. 14 international organizations have so far embraced WADA's awareness campaign, including FIS.
"WADA puts great emphasis on anti-doping awareness and we have encouraged all sports federations to build their own campaigns by using the Say NO! To Doping model," said WADA Director General Howman.
"Awareness is key to spreading the anti-doping message and communicating the dangers of doping to everyone involved in sport, especially the next generation of athletes. More and more sports bodies are using the Say NO! To Doping model and we wish FIS all the best with Clean as Snow. "
The Clean as Snow campaign is being launched with the support of the FIS Athletes' Commission, underlining its proactive stance for anti-doping in support of fair and clean ski sports. In Flachau, all participating athletes are encouraged to promote the campaign through Clean as Snow material as well as signing on a branded Clean as Snow plastic glass in the finish area.
Anja Pärson (SWE), FIS Athletes' Commission representative for ladies' Alpine Skiing said:
"We all train very hard to get to the top. And we do it clean! So, don't go downhill with doping! Join me in showing support for the Clean as Snow campaign by sharing YOUR message with the world."
For more information please visit this page
http://www.fis-ski.com/uk/medical/fisanti-doping/clean-snow.html