SKI CROSS. VOSS, NOR, 10 MAR 2013 – The 2013 Voss/Oslo FIS Freestyle World Ski Championships wrapped up on the slopes of Myrkdalen resort today with a hard-fought ski cross event that saw one favourite power her way to an incredible victory and one dark horse choose the biggest race of the year to round back into form.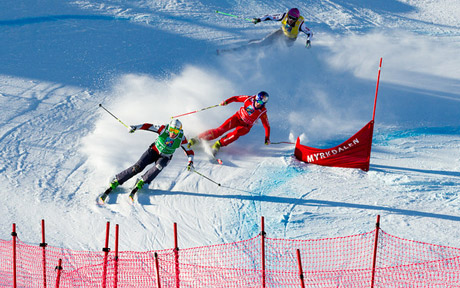 The inimitable Fanny Smith (SUI) – in the midst of what is a truly remarkable comeback season after missing most of last year due to kneee surgery – was not just the gold medal winner on the day, but also the standout skier of either sex, twice charging from behind to making hard-nosed on a day that saw a minimal amount of passing.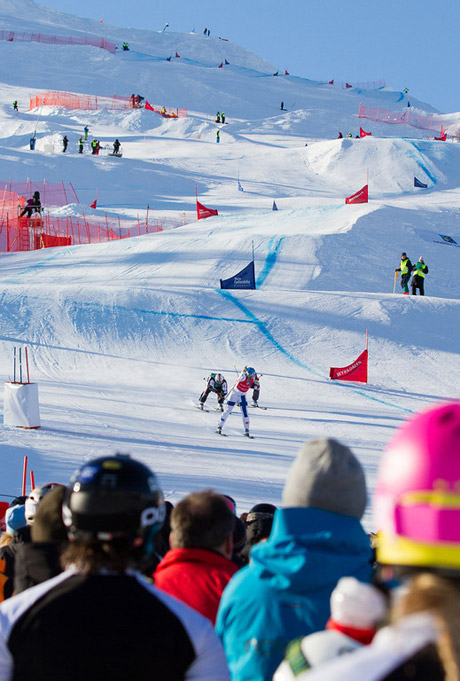 Smith qualified in first and was rewarded with gate choice on a course with a start that immediately challenged skiers with a gate, but despite this Smith twice got bottlenecked two the back of the pack, only to twice fight her way back into position to move on.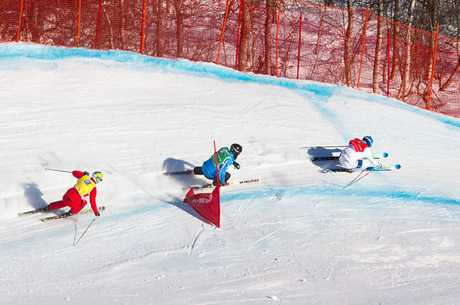 Then, in exceptionally strong final that featured last year's Crystal Globe winner Marielle Thompson (CAN), the legend Ophelie David (FRA), and impressive rooking Jorinde Mueller (SUI), Smith was able to power to the front of the pack out of the gate and managed to hold on to the end, despite consistent pressure from Thompson.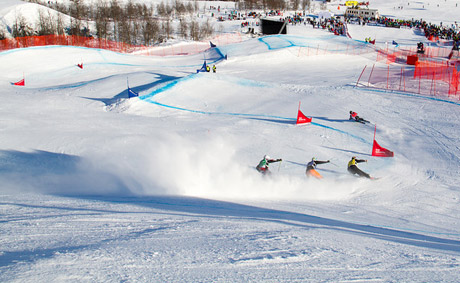 Thompson took the silver, David took the bronze, and Mueller took home the knowledge that she has what it takes to match up against the best in the world, adding another facet to the already dynamic Swiss team.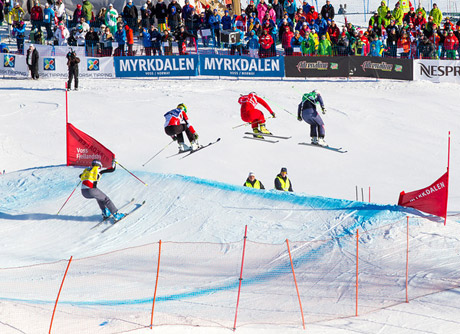 In the men's final, qualification winner Jouni Pellinen also used strategic gate choice to gain the hole-shot out of the start in his super final heat matched up against John Teller (USA), Bastien Midol (FRA), and Jean Frederic Chapuis (FRA). However, under pressure from Chapuis halfway down the course, on a difficult jump-turn combination feature, Pellinen straddled a gate and was forced to pull to the side of the track.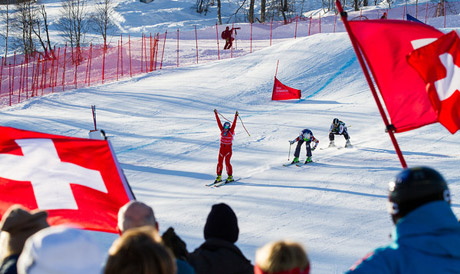 Chapuis shot past, followed by his countryman Midol and the American Teller, who was in 3rd after being passed by Midol in the top rollers section. The three athletes stayed tight through the rest of the race, with Teller pulling to within inches of Midol at the finish line but not quite able to reach out and steal second, leaving the French team to celebrate a big 1-2 performance, Teller to settle for 3rd, and the 2013 Voss/Oslo FIS Freestyle World Ski Championships to put a cap on what was an amazing week of competition.
QUOTES

Ladies

GOLD – SMITH Fanny (SUI) - "I can't believe it. It was a really tough race, but I just believed in the end that I could do it. I prepared all my season for this day, so I'm just so happy. My coach Guillaume did my skis so fast, in qualies I was overshooting everything, and I was just able to pass when I needed to today. It's awesome. It's amazing. I really can't believe it."

SILVER – Thompson Marielle (CAN) - "I'm feeling pretty good. This is definitely a good way to end the day. Definitely after qualifying today I was feeling like back in the groove, today went well, and hopefully I can keep it going for the rest of the season.

"I was pretty close to catching Fanny but I couldn't quite pull it off. Maybe if there was another 20 meters I would have got her."

BRONZE – DAVID Ophelie (FRA) - "We have to be happy to be on the podium of a World Champs, it's a great moment to live. But I did feel like I could have done better, so right now it's like, 'It's cool, but...' But I am really happy. Fanny and Marielle are two great skiers and two great people, and I'm happy to share the podium with them and be on their side."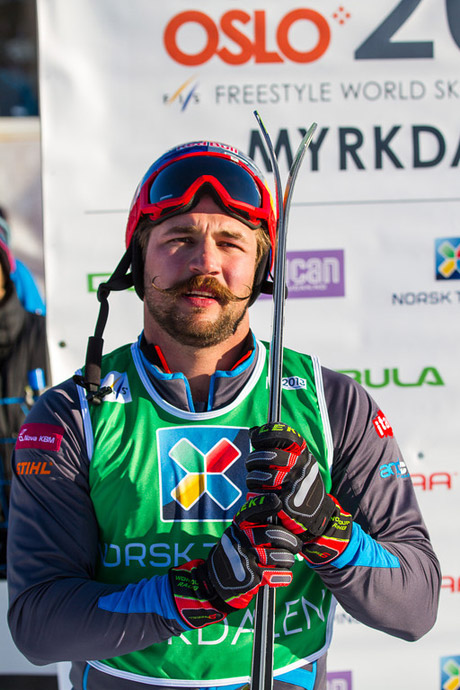 Men

GOLD – CHAPUIS Jean Frederic (FRA) - "My first races of the year were ok, I made some good top 10 places, but the last four races I missed totally all my runs. But I chose this race and I'm happy, happy to make it. To be 1st and for Bastien (Midol) to be 2nd, I can't even tell what I'm feeling. It's amazing."

SILVER – MIDOL Bastien (FRA) - "I'm so happy to be in 2nd place and share the podium with Jean Frederic Chapius. C'est magnifique."

BRONZE – TELLER John (USA) - "Yesterday was my 30th birthday, so today was a good birthday present for me. I'm pretty happy with it. I know I was skiing really well, but it's tough in this sport because there's so many guys who are fast at the top that it's just a roll of the dice where you're going to end up. But I'm proud to be in third and to get my first World Championships medal. Very stoked."
FISfreestyle.com
Sunday 10 March 2013
Photo © 2013 Simen Berg - Myrkdalen - Skicross @ FIS Freestyle Ski World Championships www.vossoslo2013.no