In order to ensure its cost leadership in ski manufacturing, Amer Sports has acquired all the ski manufacturing assets of its long-term Bulgarian subcontractor, Pamporovo Ski, and as a result has assumed full control of its operations. The price paid for all the acquired assets is approximately EUR 5 million depending on the working capital at the closing date. The assets of Pamporovo Ski will transfer to Amer Sports before the end of the year. Pamporovo's 380 employees will continue with the newly established Amer Sports Bulgaria.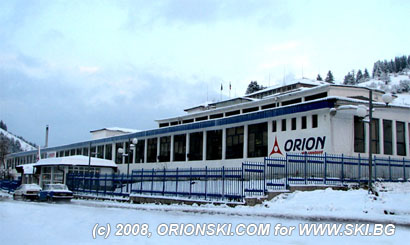 "We have had great co-operation with our Bulgarian partners for more than ten years, during which Pamporovo Ski has demonstrated its excellent abilities to produce high-quality alpine and Nordic skis. This deal is an essential part of the Amer Sports strategy to ensure our leadership as the world's most efficient winter sports equipment manufacturer," says Pekka Paalanne, Executive Vice president of Amer Sports Corporation.
2008-09-05, 09:45
Press release
AMER SPORTS CORPORATION
AMER SPORTS CORPORATION
Amer Sports (www.amersports.com) is the world's leading sports equipment company with internationally recognized brands including Salomon, Wilson, Precor, Atomic, Suunto, Mavic and Arc'teryx. All Amer Sports companies develop and manufacture technically advanced products that improve the performance of active sports participants. The Group's business is balanced by its broad portfolio of sports and presence in all major markets.