Today, May 27, 2009, on a special press conference at the office of the Bulgarian ski pool, was presented to the leading Bulgarian sport medias the new members and program of the national alpine ski team.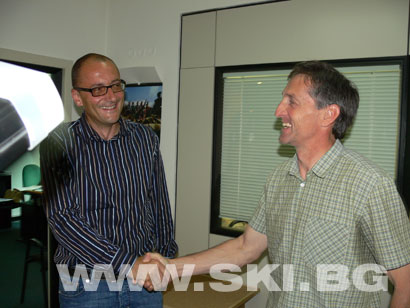 Vice-President of BFSki Mr. Georgi Bobev congratulate new Bulgarian Alpine Technical Director and Head Coach Mr. Stojan Puhalj (SLO)
Head coach of the national alpine ski team with three-year contract was elected Slovenian ski specialist Stojan Puhalj. His assistant and coach of the First team will be his compatriot Grega Kostomaj and conditional coach will be Slovene Bojan Stragar.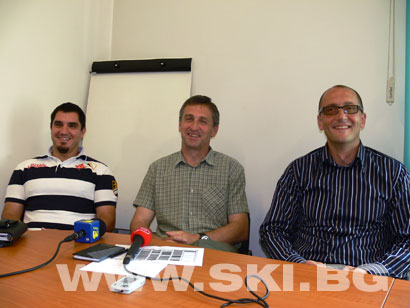 Mr. Grega Kostomaj, Mr. Stojan Puhalj and Mr. Georgi Bobev
On Bulgarian side, assistant coaches Luboslav Todorov and Vasil Dishliev preserved their positions. Coach of the Second team remains Peter Kraychev and his assistant will be Zaharin Grivev.
NATIONAL TEAM ALPINE SKI DISCIPLINES
FIRST TEAM
Men
Kilian Albrecht
Georgi Georgiev
Kiril Manolov
Nikola Chongarov
Stefan Prisadov
Svetoslav Georgiev
Women
Maria Kirkova
Silvia Madjarska
Head Coach: Grega Kostomaj (SLO)
Coaches: Luboslav Todorov, Vasil Dishliev
SECOND TEAM

Junior
Alexander Gramatikov
Alexander Krasnogorski
Georgi Malchov
Stoyan Varbanov
Yani Parlapanov
Head Coach: Petar Kraichev
Coach: Zaharin Grivev
Conditional Coach: Bojan Stragar (SLO)
Today all national team members go together for the first training camp, led by new coaches. In the Slovenian national winter resort Maribor they will undergo a test for physical training, then the team will move to the Austrian glacier Hintertux where from May 29 to June 3 will be the first training of snow. After one-day holiday from 5th until May 8 competitors will camp for physical training in the Maribor. After training in Slovenia the Second team returns to Bulgaria, while the First team made a second training camp of snow from 10th to June 16th, most likely on the Hintertux.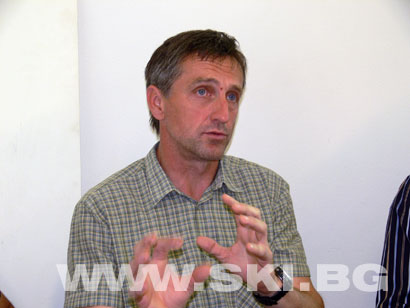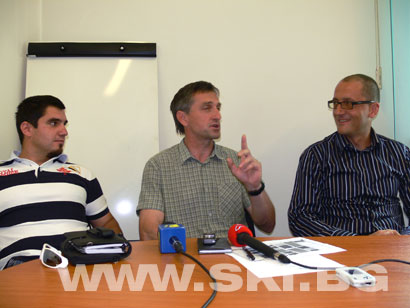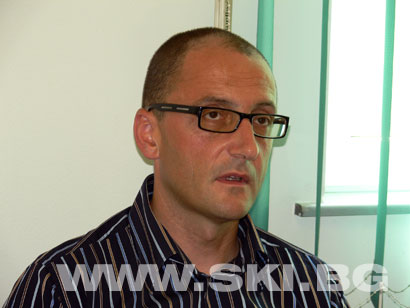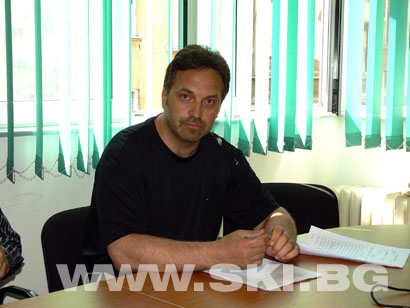 Alpine Ski Director of BFSki Mr. Svet Veselinov presented the new coaches to the media