Today, September 23, 2009, from 10 am to 2 pm in Hotel St. Sofia was held a meeting-workshop with Austrian companies and tourist boards, representing some of the most popular tourist resorts and regions in Austria - Pitztal, Arlberg, Ischgl, Gastein, Zell am See-Kaprun, Styria, Radstadt, Wildshoenau, Vienna. Besides them the meeting was attended by representatives of the Austrian tour operators TUI Incoming and Basta.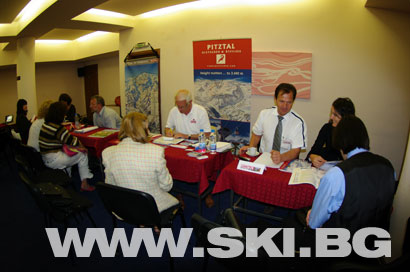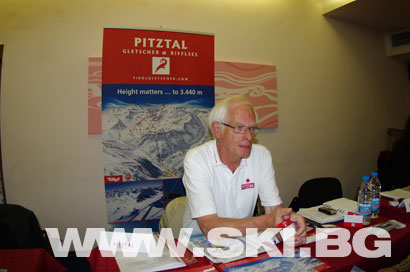 Mag. Willi Krueger, Marketing/Sales/Media, Pitztaler Gleitcherbahn
The aim of the meeting, organized by Feratel media technologies AG, was aware the opportunities of the Bulgarian tour operators and media for summer and winter tourism and sports in the most beautiful corners of the Austrian Alps. Initiative was met with considerable interest by the Bulgarian side, and within a few hours in the conference hall of Hotel Saint Sofia held dozens of meetings with various representatives of the Bulgarian tour operators and medias.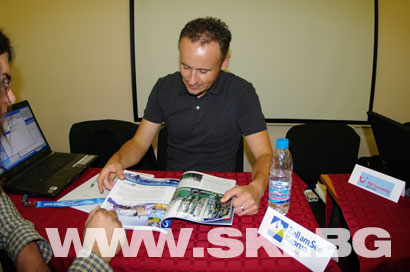 Christian Pfeffer, Marketing/Sales, Zell am See-Kaprun Tourismus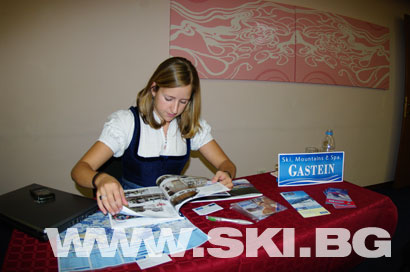 Katharina Monuth, Marketing/Press, Gasteinertal Tourismus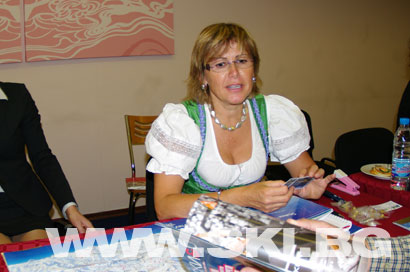 Wilma Himmelfreundpointner, Deputy Director, St. Anton Tourismusverband
United under the slogan "Welcome to Austria", the workshop in Sofia was attended by representatives from:
Cordial Hotels www.cordial.at
Donauturm Vienna www.donauturm.at
Radstadt Tourist Board www.radstadt.com
Ischgl Tourist Board www.ischgl.com
Pitztal Tourist Board www.pitztal.com
Pitztal Glacier www.pitztaler-gletscher.at
Pitztal Hotels www.pitztaler-info.at
Gastein Tourist Board www.gastein.com
Zell am See – Kaprun Tourist Board www.zellamsee-kaprun.com
Feratel Incoming www.feratel.com
St. Anton Tourist Board www.sanktantonamarlberg.com
Styria Tourist Board www.steiermark.com
TUI Incoming www.tui-incoming.at
Basta Touroperator www.basta-touroperator.at
Wildschоеnau Tourist Board www.wildschoenau.com
During the meeting to each of the Austrian participants were presented SKI&BOARD unique Bulgarian magazine and Internet portal SKI.BG, which was met by the Austrian guests with exceptional interest.