Almost two months to the day since REFRESH premiered in Denver, CO, in front of a packed crowd at the Bluebird Theater, premieres are still going off and selling out around the world! In the last two months, over 60 screenings have been held at colleges, ski clubs, theaters, and other venues in 20 U.S. states, 5 Canadian provinces, Russia, Scotland, Spain, Bulgaria, London, and pretty much everywhere in between.

Refresh movie premiere in Sofia, Bulgaria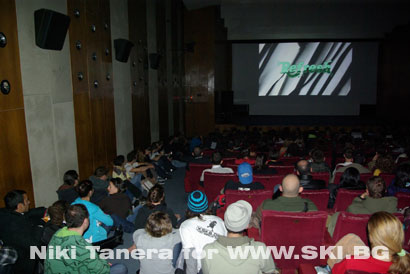 Snow may be starting to fall, but it's not too late to bring one of the year's most acclaimed ski films to your home town! Add your spot to the list of upcoming Refresh premieres, which includes Whistler, Stratton, Sun Valley, and of course the official world tour stop in Seattle with Swift.Silent.Deep on Nov. 14th.
Premieres are awesome fundraisers and programming events for high schools, colleges and universities, ski clubs, local mountains, shops, house parties, weddings, bar mitzvahs, graduations, and baby showers! Big or small, on its own or in conjunction with a rail jam, tent sale, concert, or other event, we'll help you to make your Refresh premiere go off.
Still not convinced? Check out some of the pictures from recent tour stops, and hear for yourself from some of this year's premiere hosts themselves:.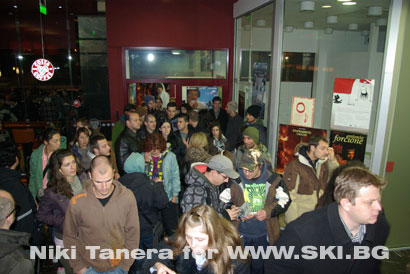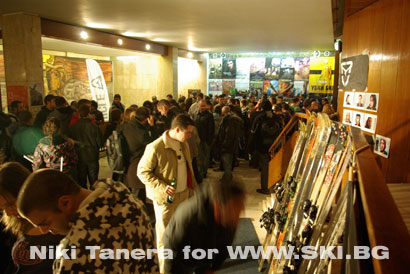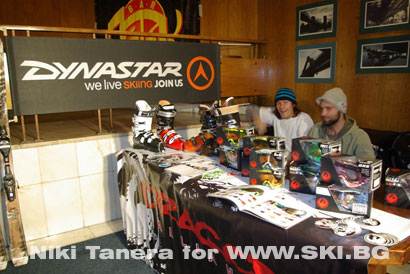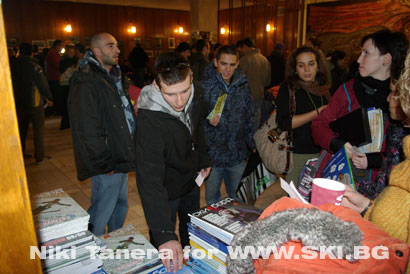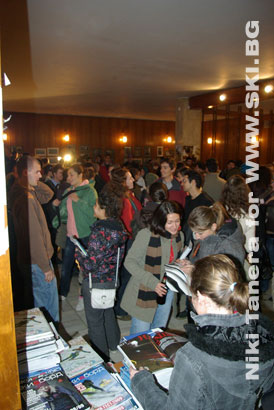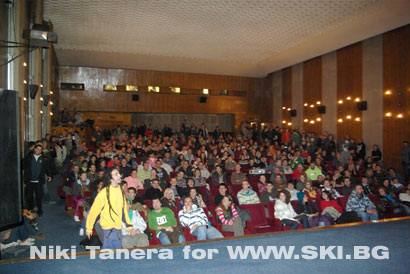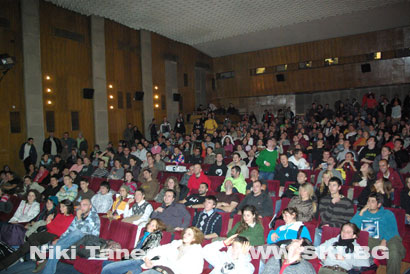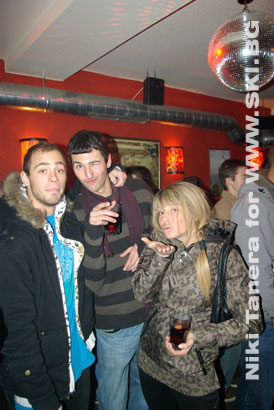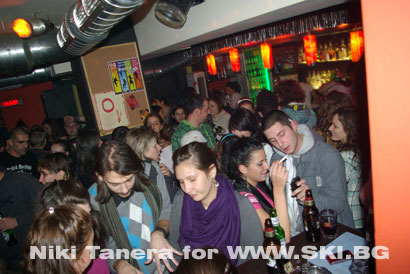 "It was fantastic! Tom, Holson, and Liam came and did autographs and we ended up with a more than full house of very stoked kids. Thanks!"
--Lorelle (Burlington, VT)
"All that needs to be said about last night is it was the night of 4bi9 and Level 1 with two major premiers happening in one night. The obvious was the Salt Lake premiere, that upon talking to T Barnes, WENT OFF! Wish I could have been there but for me I had a sender of my own happening in Missoula, MT. This territory is not know for its freeskiing movement but people still get stoked on seeing the newest and freshest bangers on the big screen. The party started at 8pm sharp and the crowd packed in until the witching hour of 9 when Refresh started, the energy was high as the classic Level 1 script hit the screen. It was party time from then on!"
--Jordan (Missoula, MT)
"THAT WAS INSANE. SOOO GOOOD!! We had a huge crowd of people who were super stoked on skiing and loved your film. The prizes got everyone literally out of their chairs. I can't tell you how awesome that was. In the beginning Berman says he used to host premieres to get a copy; that hits home. Great film, I had a ton of fun working with you, hope to repeat this next year!"
--Wyatt (St. Lawrence University, NY)
"It was insane! Sell out crowd, had to bring 200 extra chairs in, packed the theater, did not meet fire code... The winner of the skis did 23 pullups--it got pretty rowdy!"
--Erik (Bozeman, MT)
"It was awesome! Epic."
--Jake (Duluth, MN)
"Just to let you know our premiere was a great success and we had a blast hosting it! Great movie this year, all who came had nothing but great things to say."
--Taylor (Boston, MA)
Thank you Level 1 for helping us put on the best movie premiere Clarkson has seen to date! Everyone had a blast. Everyone was real pumped on the movie and we had a real fun time raffling off everything. We ended up having a rock-paper-scissors battle for the skullcandy headphones, a girls push up contest for the womens' snow pants and trivia followed by a slushie chugging contest for the skis! Thanks for hooking us up so we could give the people here at Clarkson a great time!
--Mike (Potsdam, NY)
We had the first big ski movie screening in a cinema, here in Bulgaria, a small country in Eastern Europe with good mountains and a lot of people stoked on skiing. The cinema was full, and there were a lot of people sitting on the floor or standing and they all came just to watch the movie… Of course everybody loved the part with the gifts in the end… So thank you Level 1 for making this happen and for making people stoked on skiing… Last I want to say that the guys from Level 1 are doing it for the love of skiing. Cheers!
--Nikolay (Bulgaria)
"Refresh" Movie Teaser:

More about Refresh on www.level1productions.com