Most of the world's major ski regions are reporting relatively good snow conditions ready for the season's peak holiday weeks. Low temperatures across the Northern hemisphere have allowed for snowmaking to operate at maximum efficiency, but this has hardly been needed. Most parts of the skiing world are reporting at least 30cm of new snow in the past week and in some cases as much as 1.2 meters.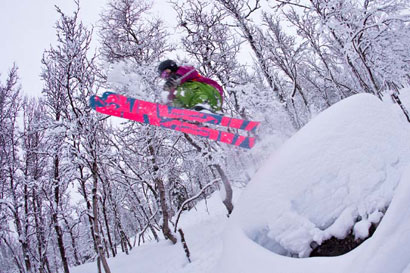 Hemsedal, Norway
Besides the Alps resorts in France, Switzerland, Italy, Austria and Germany already open and boasting plenty of snow, heavy snow and low temperatures across most of Eastern Europe have allowed about 75% of the ski areas to either fully open or at least open some slopes in Bulgaria, Romania, Slovenia and Slovakia at the weekend.
To the north some serious snow arrived last week in Scandinavia, particularly from Thursday through to Tuesday. Spain has also had snowy news and the very cold weather currently common across Europe. A succession of Atlantic fronts has brought a mixture of snow and rain in the last few days. Now ski resorts are looking to the Christmas holidays optimistically.

La Clusaz, France
Western Canada is still receiving plenty of snow after the record falls of November. Whistler's season-to-date snowfall is already at 7 meters. Eastern Canada is also looking good and it is a similar picture in the US where, like in much of Europe, cold temperatures and heavy snow have brought chaos to metropolitan areas as well as snow to the slopes of New England in time for Christmas and the New Year.
Revelers can catch Santa and his Elf in the Village or out on the slopes, enjoying the phenomenal conditions.
FIS news
Contributed by www.skiinfo.com