TOURISM. On September 21, 2010, in Grandhotel Sofia was held a meeting-workshop with Austrian companies and tourist boards, representing some of the most popular tourist resorts and regions in Austria - Zell am See-Kaprun, Gastein, Pitztal, Ischgl, Grossglockner,  Styria, Arlberg, Mariazeller Land, Stubai, Vienna. Besides them the meeting was attended by representatives of the Austrian tour operators TUI Incoming and Basta.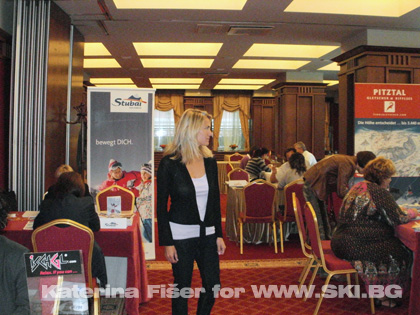 The aim of the meeting, organized by Feratel media technologies AG, was aware the opportunities of the Bulgarian tour operators and media for summer and winter tourism and sports in the most beautiful corners of the Austrian Alps. Initiative was met with considerable interest by the Bulgarian side, and within a few hours in the conference hall of Hotel Saint Sofia held dozens of meetings with various representatives of the Bulgarian tour operators and medias.
The Austrian representatives Touristboard Zell am See - Kaprun, Hotel Vötters Kaprun, Touristboard Gastein, Pitztal Hotels, Pitztal Cable-cars, TUI Incoming, Touristboard Ischgl, VIT Promotion Vienna, Basta Touroperator, Touristboard Grossglockner, Touristboard Styria, Incoming Mariazeller Land and Stubai Touristik informed 27 visitors about the latest news an product concerning the next winter season 2010/11.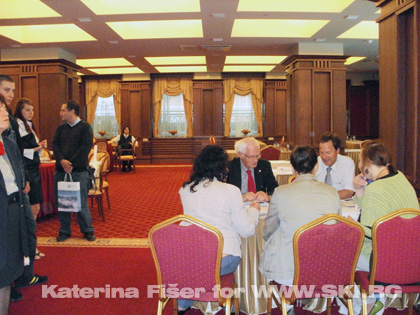 The first visitor was there already at 09:30 and the workshop lasted  till 1:30 pm (official time 10:00 - 01:00).
"It was a great event for the exhibitors as well as for the visitors", commented specifically for SKI.BG Mrs. Katerina Fišer from Feratel media technologies AG.
Next Feratel workshops in Sofia will be on 06th of April and 20th of September 2011.