In Ötztal's renowned skiers paradise the winter term already has three seasons made to measure for early winter fans, passionate endurance sportsmen and après-ski aficionados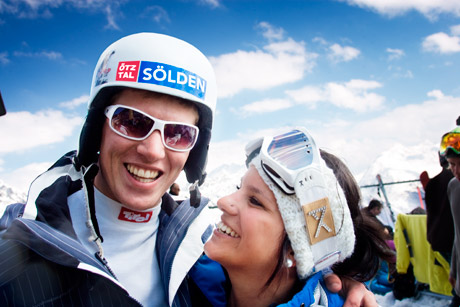 Sölden is simply brilliant! From September onwards passionate winter sportsmen can enjoy the superb glacier slopes. And one month later a varied event and activity program will kick off the coming season: First Snow Glacier Start, FIS Alpine Ski World Cup Opening and plenty of other highlights on almost all weekends in autumn, winter and spring – until early May.
Linked ski areas in the eternal ice
The glacier slopes in the upper Ötztal, towering high above the skiers village, offer perfect snow conditions already from 3 September. That's the time when usually the valley's meadows and forests wear their most colorful dress – ranging from yellow to russet and dark red. The highest panoramic road in the Eastern Alps takes skiers and snowboarders effortlessly by car or coach from Sölden to the slopes of Tiefenbach and Rettenbach glacier, one of Austria's largest glacier ski areas.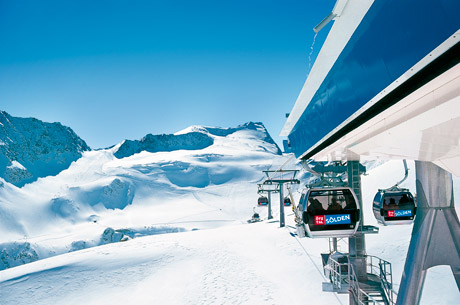 The two glaciers are linked by a road tunnel and a separate skiers tunnel. Therefore Sölden boasts the only interconnected glacier ski area in the Alps. 36 kilometers of immaculate slopes and 10 mountain lifts with an hourly capacity of 20,000 persons guarantee unlimited skiing fun for all ages and preferences. Additionally, Sölden's Rettenbach glacier boasts the only European Test and Exhibition Center where winter sports fans can test the latest materials and equipments of all renowned sports brands from September to November. 
Swinging Sölden
A free ski and snowboard equipment test of several top brands is available on the occasion of the official glacier season kick-off: First Snow Glacier Start. DJ shows, live acts and entertaining nightlife events in the village's bars and pubs are scheduled as well.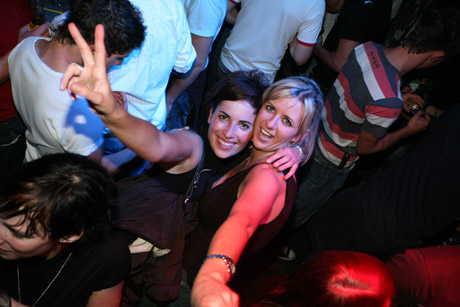 Even more fun and entertainment is waiting at the traditional Men's and Women's Ski World Cup Opening from 21 to 23 October. On 23 October the race season will be opened by the Women's Giant Slalom while the Men's Giant Slalom is scheduled one day later.
What's more, every Wednesday from late December 2010 until mid March 2011, Sölden sees the new "Night Ski Show" at Gaislalchkogl Middle Station. The Fun Zone at Giggijoch hosts the unique "Maxxx Mountain Sölden Party" every Friday afternoon between New Year and mid April 2011.
Sports arena of superlatives
The opening of the Sölden and Hochsölden winter ski area is expected for Mid November 2011. Skiers and snowboarders can choose from no less than 148 kilometers of perfectly groomed slopes for all levels and abilities, 34 mountain lifts with absolutely no lift lines.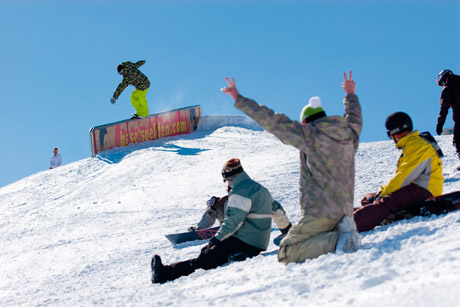 Of course, snow is also guaranteed between 1,350 and 3,340 meters above sea level from October through May – thanks to a top modern snow making system covering some 80 percent of all slopes.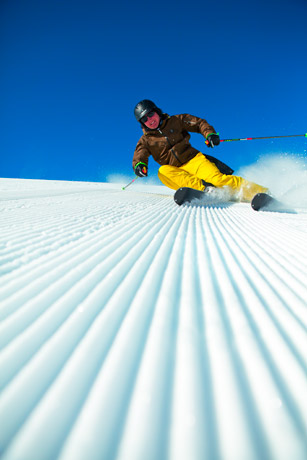 Sölden has another unique attraction: Three mountain peaks beyond 3,000 meters which are easily accessibly on skis - Gaislachkogl (3,058 m),  Tiefenbachkogl (3,250 m) and Schwarze Schneide (3,340 m). A tour of all three summits called "BIG3" can be made on one day.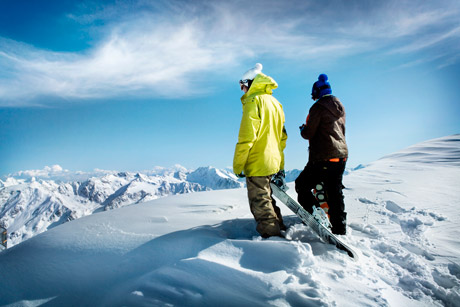 This spectacular "BIG3 Rally" starts at the base terminal of Giggijoch mountain gondola and ends at the base terminal of Gaislachkogl mountain gondola. A truly challenging experience: In four hours you conquer 50 kilometers of slopes, 10,000 meters of difference in altitude while enjoying three awe-inspiring panoramic views of the Alpine scenery from the "BIG3" viewing platforms.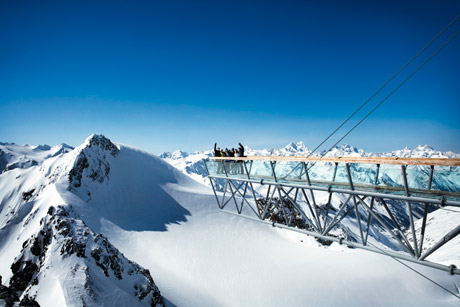 "Schmarr'n" means…
…scrambled pancake – it's delicious! A perfect snack for hungry winter sports fans. Light, fluffy and plenty of powdered sugar. This typical Tirolean delight ranks among the favorites.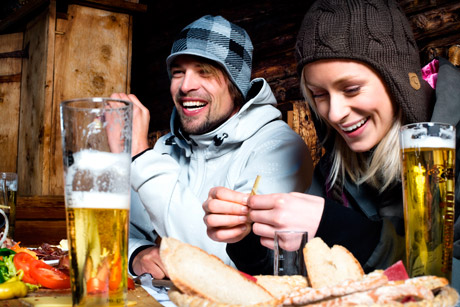 Many more regional specialties and hearty snacks are served in 20 serviced huts and mountain restaurants spread over Sölden's ski area. On prior arrangement at the Gaislachkogl "BIG3" platform (weather permitting) small groups of 4+ persons can enjoy not only substantial Tirolean breakfasts or hearty snacks but also fine gourmet dishes, Asian delights, fresh-caught oysters, caviar with champagne or Mediterranean style seafood.
Carriage comfort of superlatives
Since December 2010 two brand-new mountain gondolas whisk winter sports fans up to the scenic peak of Gaislachkogl. And once again we are talking in superlatives: the middle station is accessible by a new single rope 8-person mountain gondola with an hourly capacity of up to 3,600 persons – an almost unique quantity world-wide. The next section up to the peak features the world's highest triple rope mountain gondola of its kind - with two track ropes and one haul rope ensuring a safe ride according to the latest standards. It takes only 12 minutes to conquer no less than 1,677 meters of altitude gain.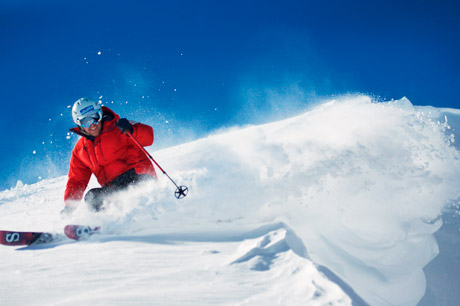 Another highlight can be found down in Sölden this winter: "Zentrum Shuttle" – a small cable railway with two cabins, taking you effortlessly from Sölden to the beginners' ski area of Innerwald. Each cabin accommodates up to 40 persons. What's best, it is in operation by day and night as the cabins work fully automated. Thanks to the short riding time of only 3 minutes a huge capacity is guaranteed also during peak periods. The Zentrum Shuttle is free of charge.
Find more about Sölden at www.soelden.com