CEDARS, Lebanon: The ski season is set to pick up after heavy storms in recent days delivered snow to Bsharri and Makmel Mountain, making conditions ideal for skiers to hit the slopes at the Cedars ski resort.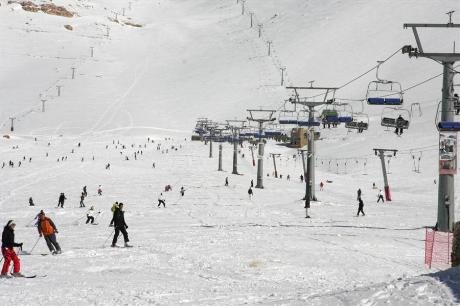 The resort was able to open in mid-December, while Mzaar ski resort in Faraya opened its runs Wednesday to skiers taking advantage of the end-of-year holidays to head to the mountains.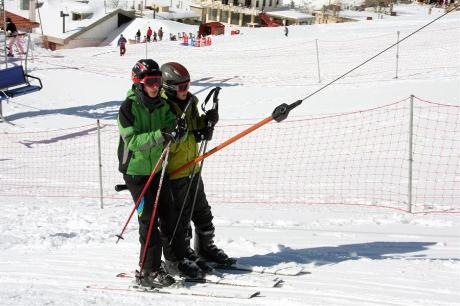 Johnny Keyrouz of Cedars Teleski, which manages the Cedars ski resort, confirmed that ski lifts and runs for all ages and levels of experience were open and ready to receive ski enthusiasts, with a solid snow base of one meter.
"As for the prices, they are carefully studied and almost the same as last year," Keyrouz said. "We are looking forward to a good season especially as the drop in temperature will help preserve the snow, even if it doesn't snow again soon."
"All establishment owners in the Cedars have started receiving tourists and visitors, which we hope is a sign of a promising season," said Jean Keyrouz, who supervises the ski lifts.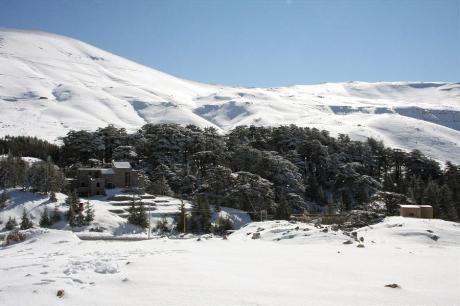 Marie Sukkar, the owner and manager of the Cedars ski resort, toured the summits of the Makmel Mountains and said that terrain for both beginners and seasoned skiers was open and that rocks have been covered with a thick layer of snow, making it safe for people to hit the slopes.
A fall in temperature to below seven degree Celsius at dawn Tuesday formed a layer of ice on the road from the village of Torza toward the town of Bsharri, prompting Bsharri's municipal union to salt the roads Tuesday evening and Wednesday morning to make the roads safer for travel.
The Public Works Ministry joined the effort by sending bulldozers to clear roads inside the town of the Cedars.
by Antoine Amrieh for The Daily Star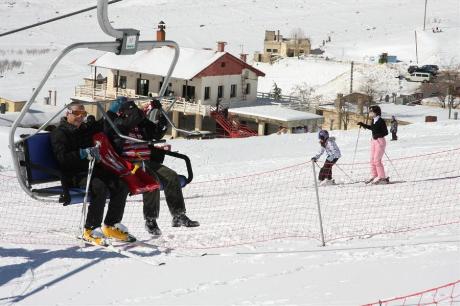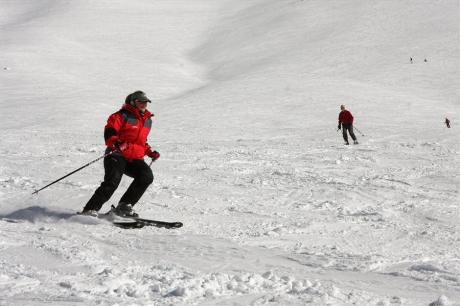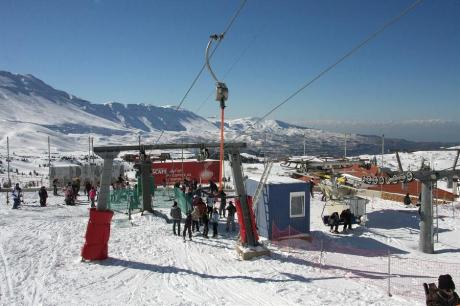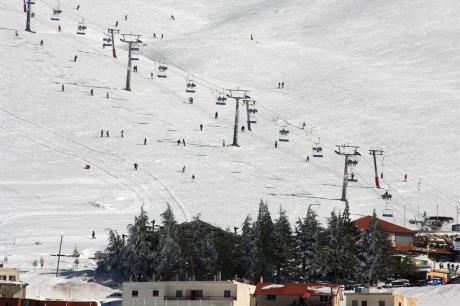 Skiing enthusiasts flocked to the Cedars resort for the start of the ski season.
 Photos taken by Antoine Amrieh for The Daily Star