The unique drops over the few meters high rocks, the fast slides of its incredibly steep slope, had experienced sagging little snow avalanches, couple of spectacle falls, for gladness without bad consequences, flawless weather provisions - bright sun and a crystal great drenched blue sky... Only the firm snow instead of the white powder, that is favourite to all freeriders, encroached else on the arcadian painting from extreme event held this weekend in Bansko - Red Bull Powder Kick.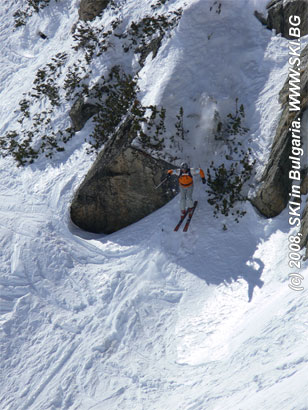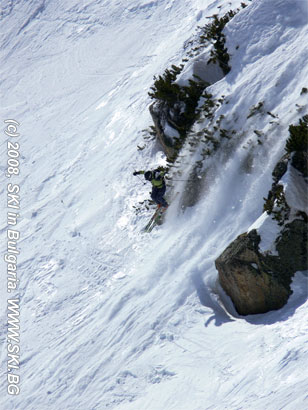 The event sponsored by the known austrian energy drink Red Bull is the only international extreme skiing race in Bulgaria this year. The technical organisation was entrusted to the specialists from BEFSA (bulgarian freeskiing association), having excellent experience in holding events from this genus. The race director was well known bulgarian skier extremist Ilian Petrov.
On 22-nd and 23-th of february 2008 on the slopes of Todorka peak, Pirin Mountain the international extreme ski race Red Bull Powder Kick was held. The compering contestants from Canada, Sweden, Norway, Austria, Czech Republic, Russia, Romania and Bulgaria took engagement in the battle for prize positions.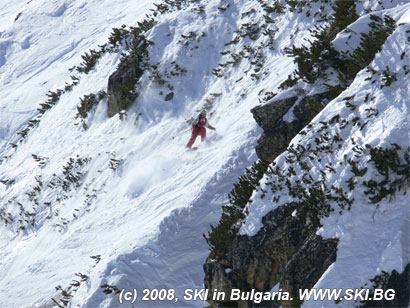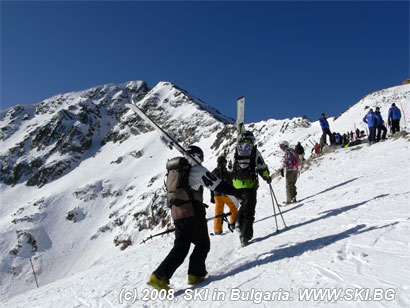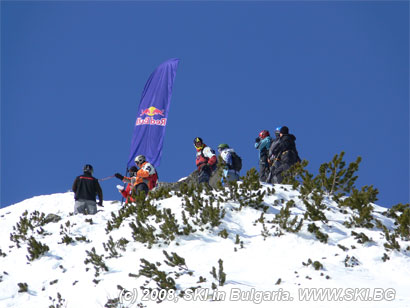 In first day, 22 february, the all afford to compete the bidders (in all the 38 men and the 8 women) transgressed through two qualiffication downhills on the north-east slopes of Todorka peak.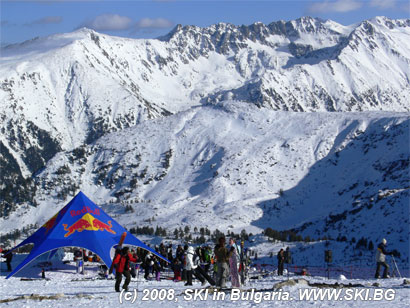 Each slide was appreciated in a few indicators from an authoritative jury from three persons with head official Emanuil Emanuilov ("Emo - the excavator") from BEFSA. The second official was Bobby Notovski as well by BEFSA. The third official was known among the freeride society - Robert Gustafson from Sweden. Expect the special interview with Robert for the readers of SKI.BG and SKI&BOARD mag.
The contest was excessively close at a very high level as well. They yet reached 15 men and 2 women to engagement in the final. The favourites were in the men - the canadian Les Manley, Patrick Liedstedt from Sweden, the russian - Ivan Malakhov "The Mad", the bulgarian freerideer - Andrey Balevski (Andy), and naturally, the frequent achiever of the past freeride races in Bulgaria Ion Trandafir "le saint" from Romania. The ladies best results was achieved by the bulgarian young freride hopes Andreana Yankova and Rositsa Mitova.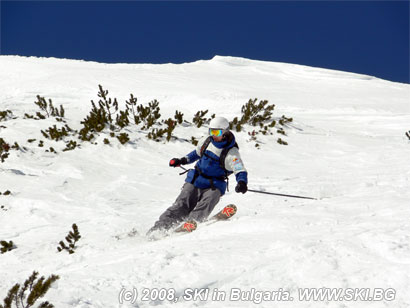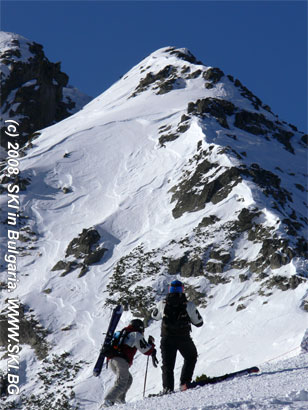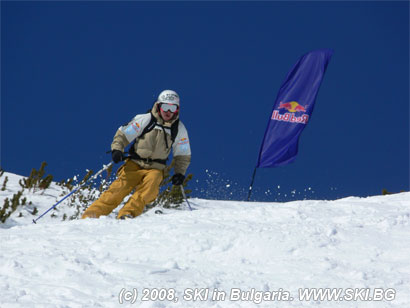 But the interesting yet impended - the organizers announced that the finals will be on the north-west slope of a Todorka peak over Vihren Hut in the following day. The prognosises for the weather were encouraging and the all were thrilling expectation for a day with the magnificent emotions!